(in other words, Mommy was bored and decided to follow me around with the camera and annoy me).
my, this is a comfy box
soo comfy here in the sun
if i put a paw over my eye, you can't see me!
gotta scratch that itch
now now now
is that a mouse i see?
mmm, catnip
mmmmmmmm, CATNIP
stay away from my catnip
its nice up here on the windowsill...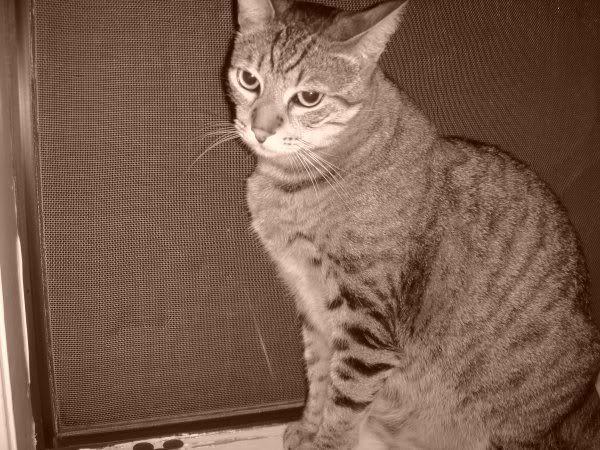 if she'd stop shoving that camera in my face!