Penelope, Groomer Extraordinaire:
Yes, may I help you?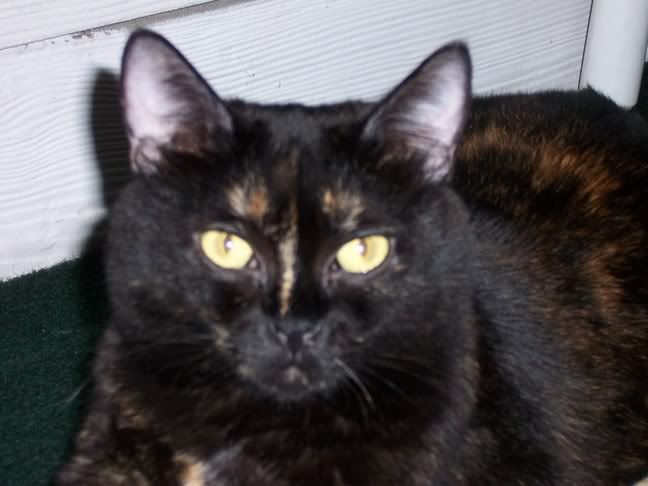 A Client:
Hellooo?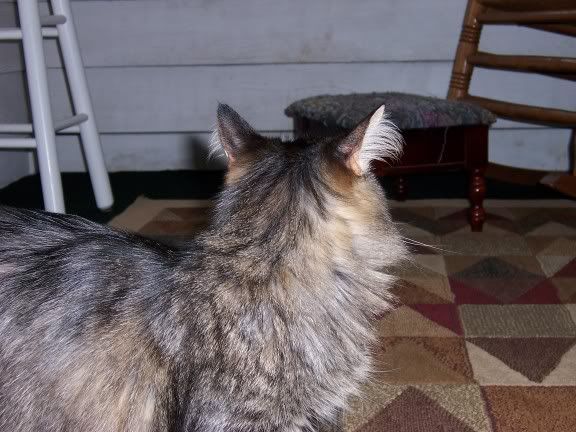 The Client is Seated:
I want a full grooming and don't make any mistakes!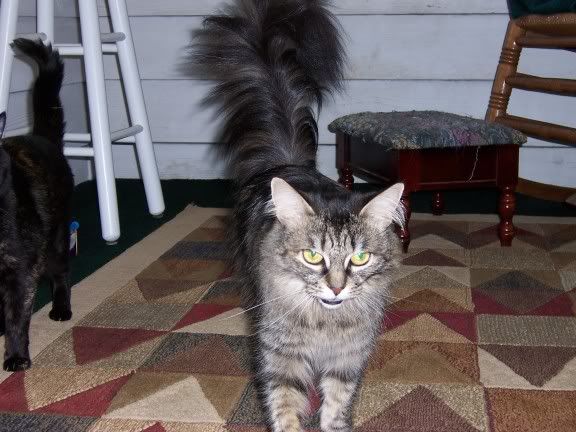 Getting Impatient:
Could I get some service PUH-LEEEZ?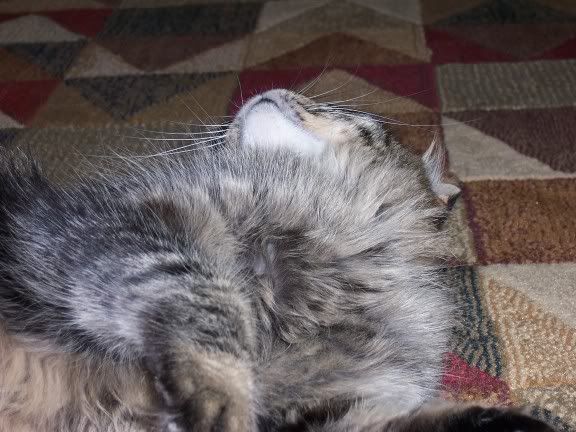 The grooming commences:
It's about time.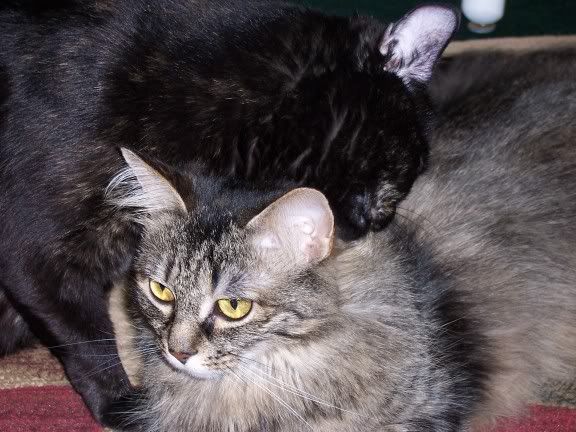 Hmmm... this is kind of nice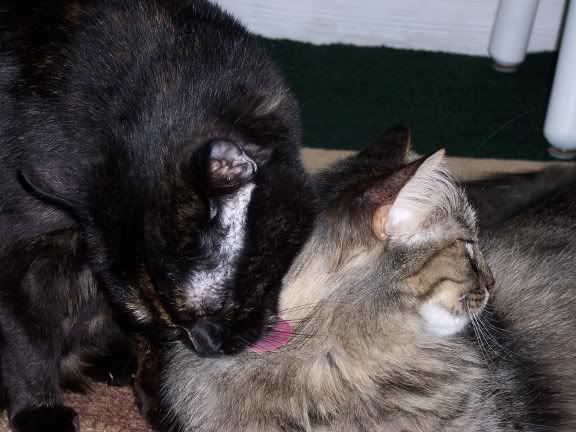 Oh yes, yes, that spot there...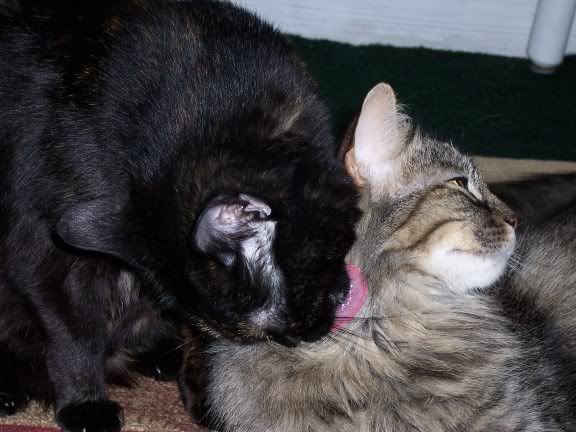 Final Touches:
And voila! The client's fur if finally beautified!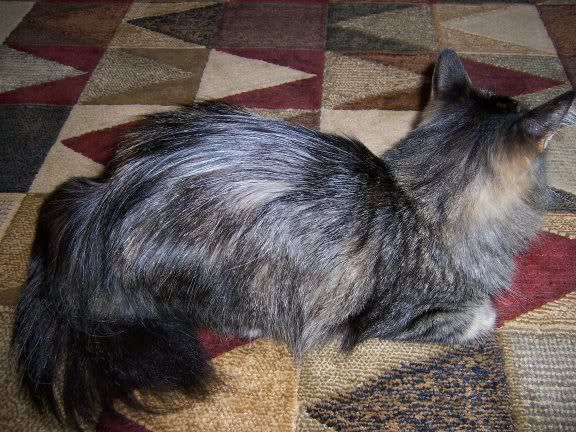 Whether she is satisfied, well, that is another matter!