I've looked through all 8 pages of this forum and I cannot find a thread for the calico girls! I would love to see pictures of other calicos. I know there are a lot of you out there!
I'll start us off with my Callie.
This is when she was a baby.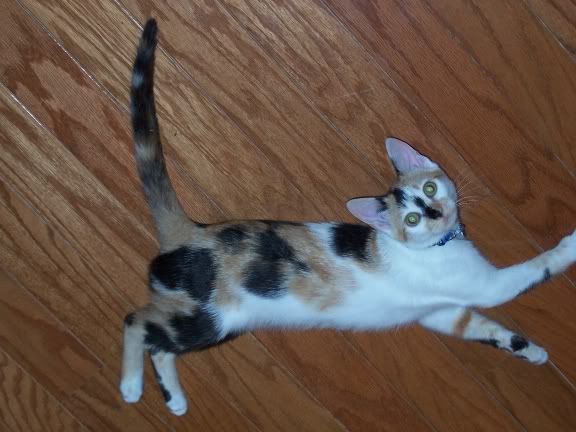 This is her at about a year old.
Share, share!