Well, OK not really. Just our five kitties (and one foster) who are all named after Lord of the Rings characters. (Yes, we are geeks.)
First are Frodo and Strider. Their mom was a feral who lived (and still does live) in our woodpile out back. About five years ago, she had a little of kittens and when they were about five weeks old, she moved them, but left these two behind. After waiting for a full day to see if she would come back, we went out and fetched the two kittens left behind. Frodo was a little ball of black fluff with huge blue eyes. Strider was the runt and the only silver tabby of the bunch.
Then...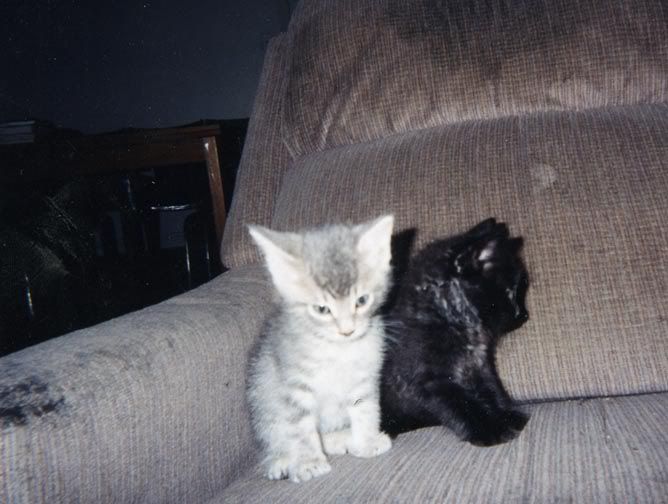 Now...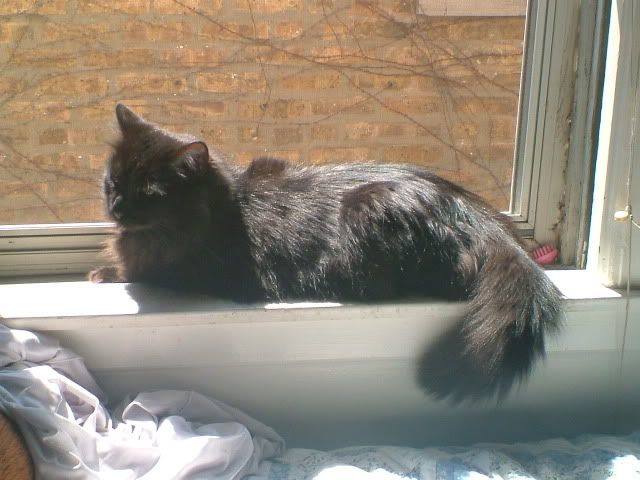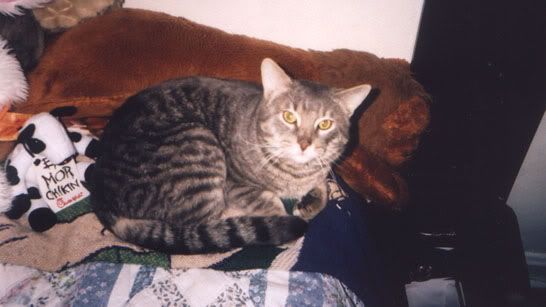 Now Frodo and Strider were indoor/outdoor cats for a while until we learned the benefits of keeping them strictly indoors. On one of Frodo's nightly jaunts, he came home early and we opened the door for him. Right on his tail was a skinny, half-grown orange and white tabby, meowing at the top of his little lungs. We took him in and dubbed him Glorfindel, Glory for short.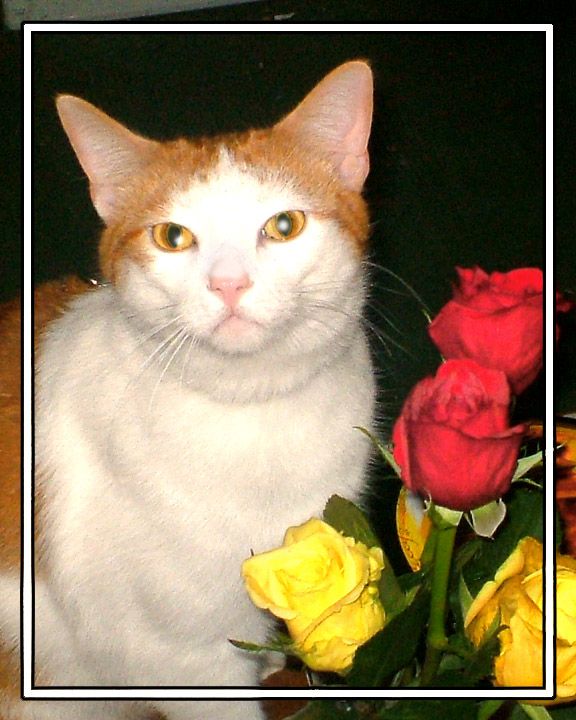 Our only girl kitty came to us from a family down the street who had adopted her from the Humane Society only to find that one of their kids was allergic. They called us and asked if we would take her since they didn't want to drive her back to the shelter. They dropped her off very quickly... probably because she had the worst cold I have ever seen a nine-week-old kitten have. She spent three days sleeping on my bed on a heating pad and eating baby food before she finally perked up. Now she's a gorgeous fluff ball. We named her Eowyn because the first time she met the dog, she attempted to kill him.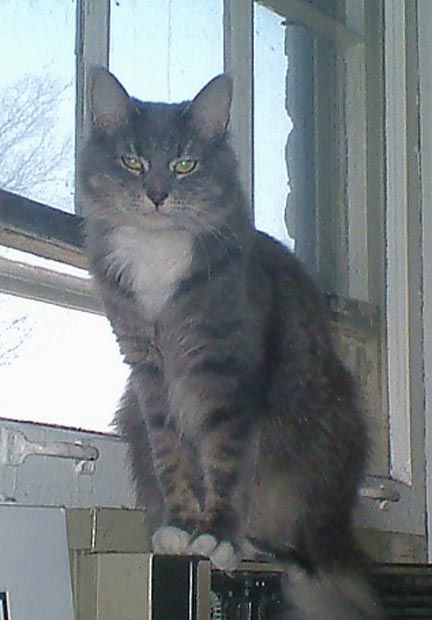 Our last permanent kitty came to us from PAWS Chicago, where I work as a recovery technician (meaning I make sure animals wake up OK after surgery). We had gotten a BIG influx of kittens and in the middle of my lunch break, my boss plunked a teeny grey kitten on my chest and asked me to watch him while she made a phone call. All bets were off from there. He was scared to death and clung to me, so I did my mommy thing and cooed to him and pet him until he fell asleep. He even slept through his blood test! I ended up bringing him home the second he was up for adoption. He was dubbed Legolas since he had the longest legs I'd ever seen on a kitten and because he looks like a Russian Blue and Legolas homeland (mirkwood) is about where Russia is located. He just celebrated his first birthday!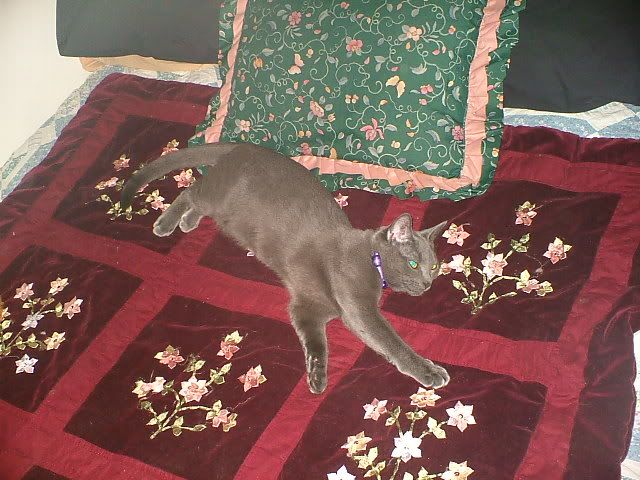 Our foster kitty has a thread about her in the Pregnant Cats forum since I suspect she may be pregnant. The kids found her in our backyard, limping and skinny. She didn't run like the ferals do, but came up to the kids. We took her in and named her Marigold because of her coloring (also the same of Samwise's daughter). She does not seem to like other cats so we cannot keep her. But she's been living quite happily in my room with me, seperate from the other cats. We'll keep her until her kittens are old enough for homes of their own and then we'll find her a home too.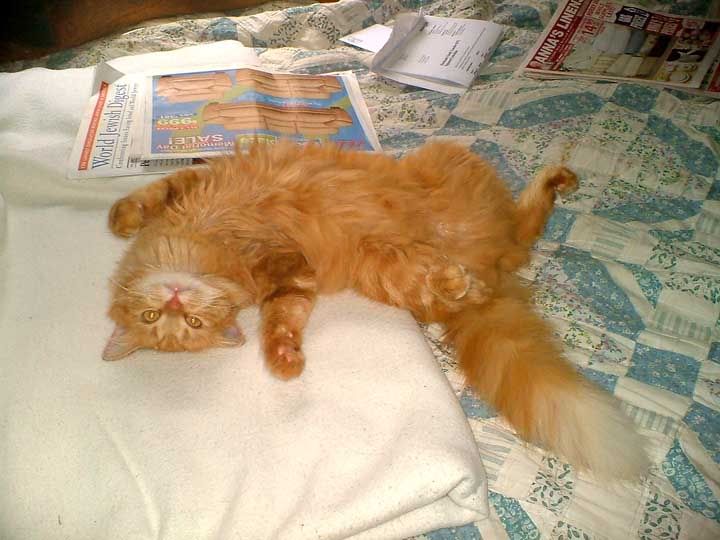 So those are my kitty-babies!
Rose