Hey everyone! Just wanted to drop by and let yall know how my babies are doing! 7 weeks old last Saturday...and my new kitty that I found(from the other cat) is about 8 weeks old...HERE THEY ARE!!!
Indy (left) and Zippy (right, The runt)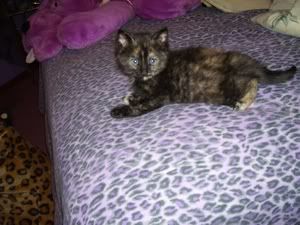 MY DIXIE!!! AWWW!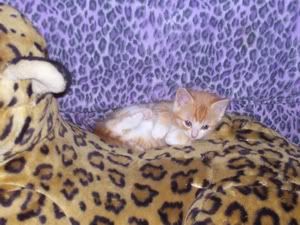 Zippy, goofing off, as usual!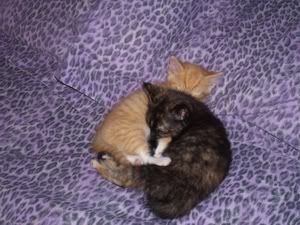 Indy and Dixie...shhhh they're sleeeeeping!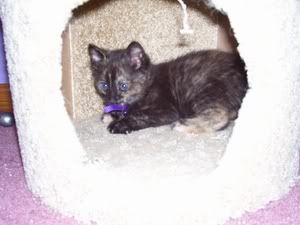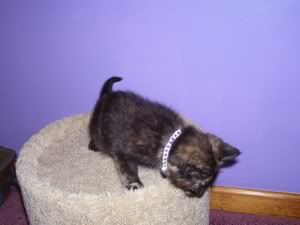 Princess Dixie once again...
THE FOLLOWING ARE PICS OF THE NEW KITTY THE OTHER MOM LEFT ON MY DECK. (I've named her Skittles...hehe and YES, I got the name from momof3rugratz...
Not to mention, I have a cat named Snickers...) She is SOOOO pretty! Look at those round eyes!!!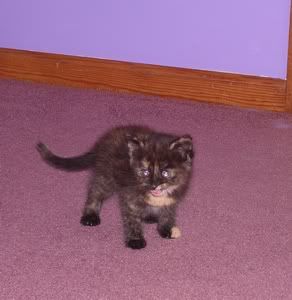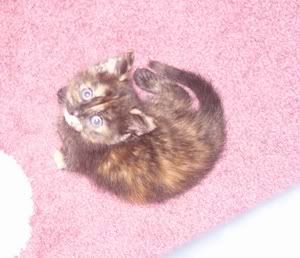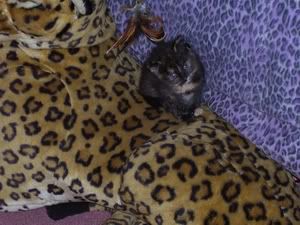 Just thought I'd share...and on another note...I'm thinking of keeping all of them. I have the room...and plenty of love, so why not. And I've gotten SO attached to them...they are the BEST! They have stolen my heart!!!!