so Marva, a rescue cat at the shelter, gave birth on the 4th to three beautiful babies. They were doing really well. I checked on them last night before we locked up, and all three were nursing and cuddling up to mum, as happy as could be.
So this morning, I go into the Nursery to clean in there, and I go to check on them, and the two mackeral tabbies had passed away, and the orange female was almost gone, she died about 15 minutes after I found them.
Now, they looked healthy and fine last night, what could have happened that they drastically got sick like that?
Marva will be going in for a spay as soon as her milk dries up, but she seems really upset right now, just lying all curled up by herself.
Here's Marva, the day the babies were born.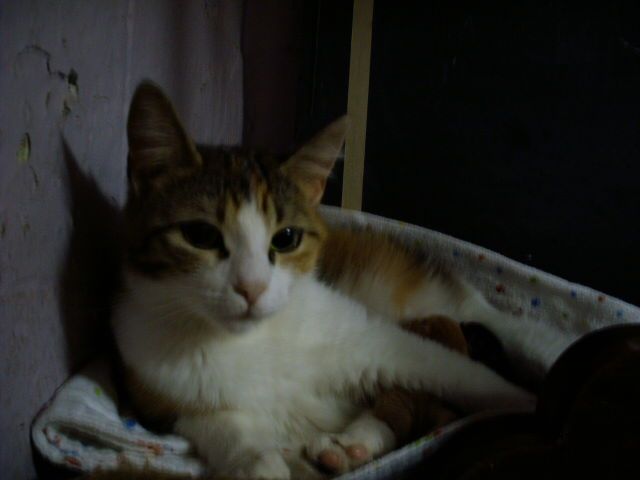 And the babies, yesterday. Rest in Peace, sweet little angels.