I found some old pictures of Princess. She some how got to the top of the bedroom door:
Princess sleeping in a brown paper bag:
The only place she is not supposed to go near or on is the fish tank, and i cant get her to listen, lol so i took a pic cuz she is so cute, lol
And this is her and my bofriend. They play all the time, they are like my 2 kids, lol. Besides me of course that is one of her fav people in the world: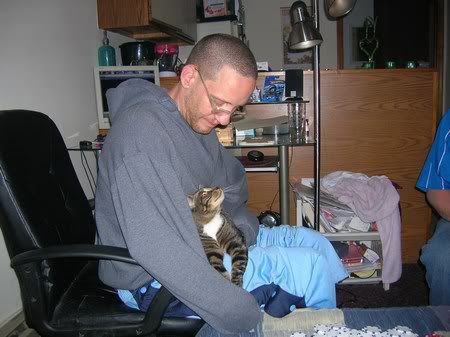 Hope you guys enjoy the pics!!!!!!!!