So both Little Pete and Shorty sleep in the craziest positions sometimes - so adorable. Shorty moreso than Little Pete... here goes...
This one is of Little Pete - his tiny little head craddled in Shorty's paw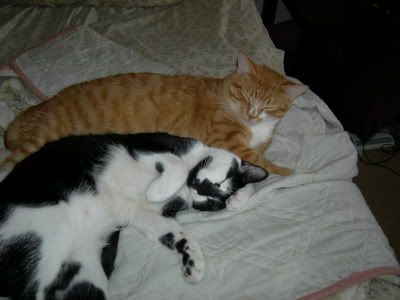 This one is Little Pete's sleeping box - he doesn't seem to care that he has outgrown it!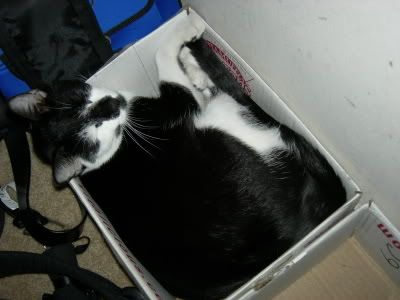 I don't even know how to begin to describe this one
Shorty on the bed. He does this thing where he tugs and tugs at the bed sheets until the mattress is exposed and then he lays himself to sleep - its annoying having to re-tuck the sheets every single night, but he is too cute to stay mad at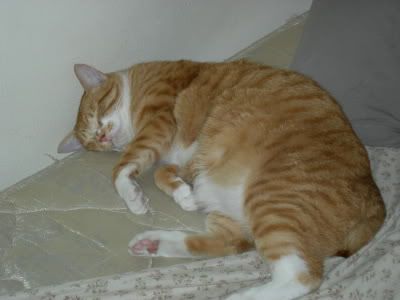 Shorty also does not care ONE bit what his head is resting on when he sleeps. Here he is on a book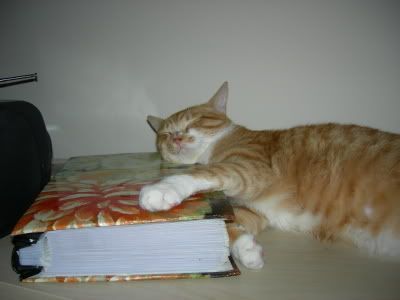 ...and on some disposable cameras
This is Shorty in a ball on the sofa - if you look really close, you'll be able to see that he is sleeping with one eye open - I don't think he was too amused that we woke him up with the flash!
This is him stretched out on the sofa - almost looks like he is smiling - that must be some great dream!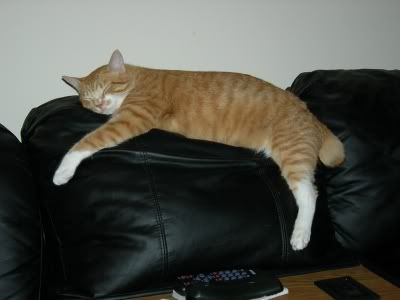 And this is my FAVORITE - without fail, Shorty will always end up, every single night, on my pillow - paw on my head. This is where he sleeps through the night. If I move at night he'll reposition himself and go right back to sleep.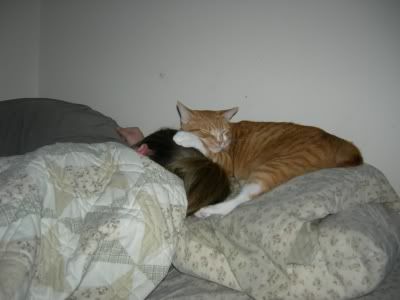 Hope you've enjoyed!