Here is my pint sized garden........the greenbeans and tomatoes are coming along beautifully.......and my cuke plant in the hanging basket has babies on it......(you'll see in the next pic)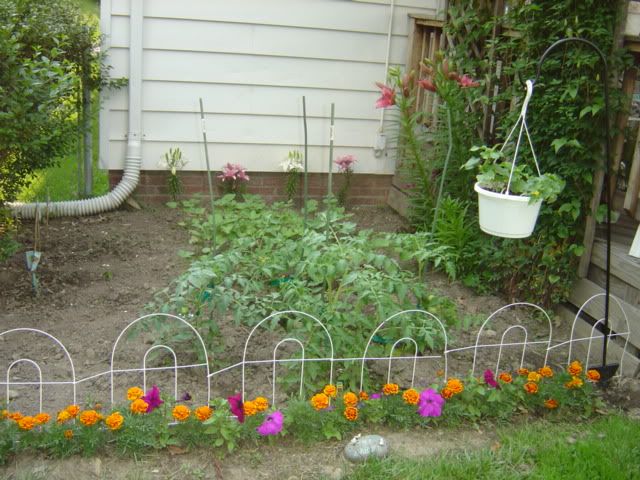 See the baby cuke??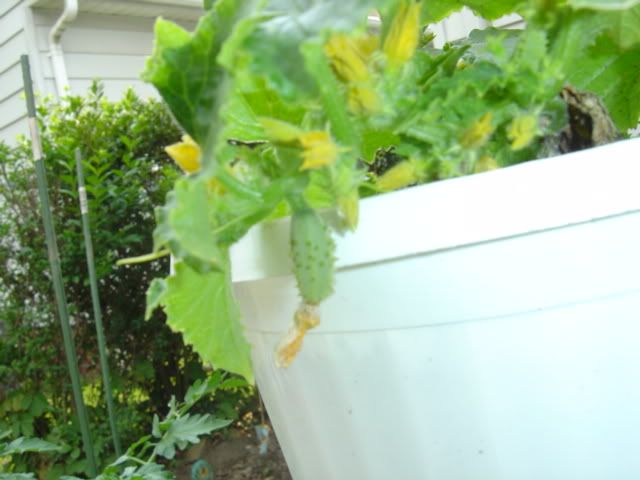 my tomatoes! Can't WAIT for them to get ripe!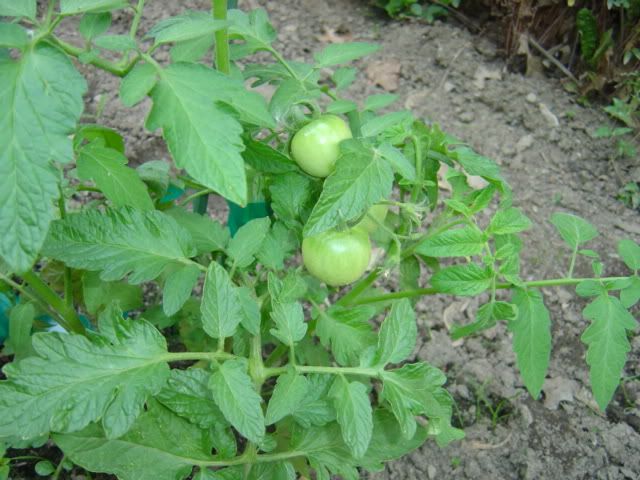 Some of my lilies!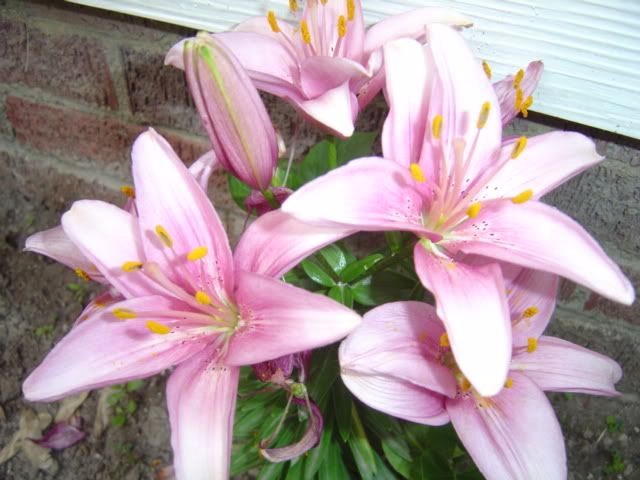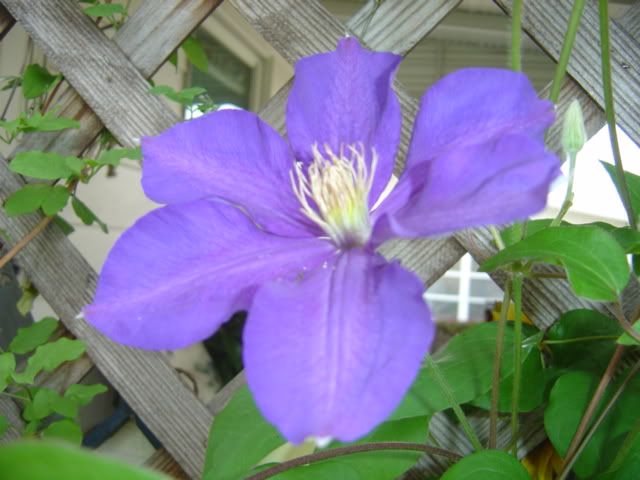 more flowers!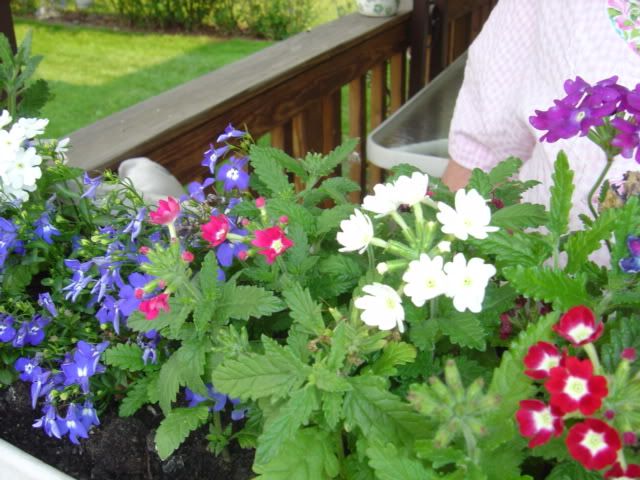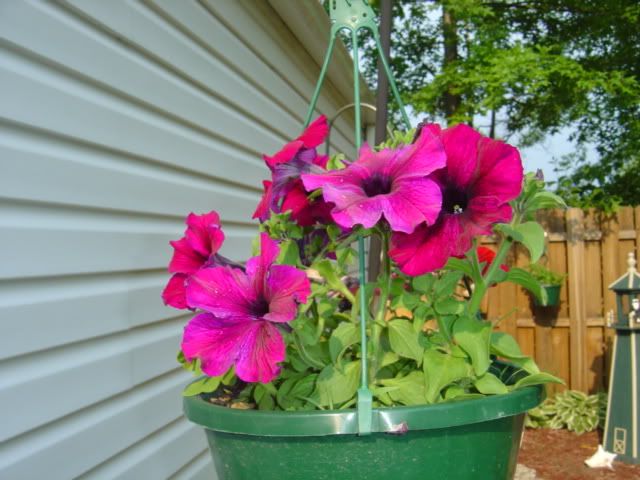 aren't the roses pretty?
and little Bailey decided to talk to me from inside the kitchen window....LOL
http://smg.photobucket.com/albums/v2...t=June7017.flv