I Have a ten week old black lab/ golden retriever puppy that needs a forever home. She came from my dog... I had to leave her well I went to west virginia to find a possible new home. When I came back she was a month pregnant. It happened in a rough time in our lives. We still live in Mo and I am moving to a new place in Mo soon. I am asking a $50 adoption fee to ensure a good home. ( I dont believe in handing out pets like free candy to dangerous) I live in Ava Missouri. She looks like a pure bred black Lab. She is the last out of a litter of nine.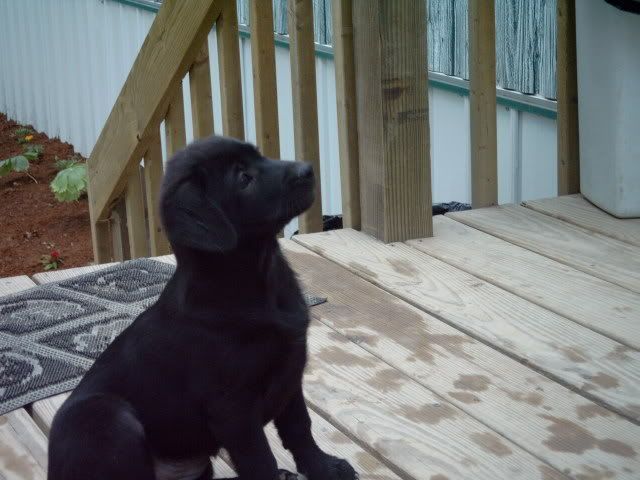 Click this it is a movie of her playing with our terrier mix.
I do ship with Delta (they dont ship in cargo but in a temp controlled spot) costs $170 ... 0r I ship with uship.com. (where some one drives them to you in a car.)
She Is very social.. Loves other pets. And loves young kids.
Please take her home today!