Maia blows my mind away everyday! Here are some great shots I got of her fetching her feather toy and attacking her bear!
Here she is Fetching her feather toy........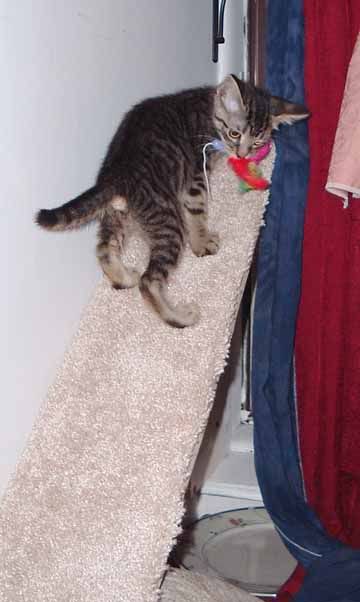 And now bringing it to me!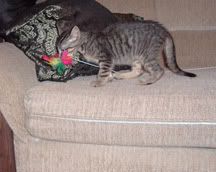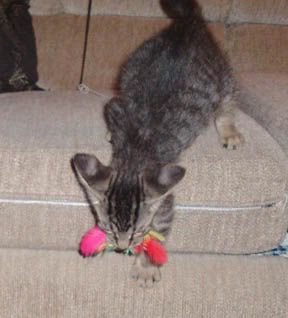 Here she is stareing down her bear..........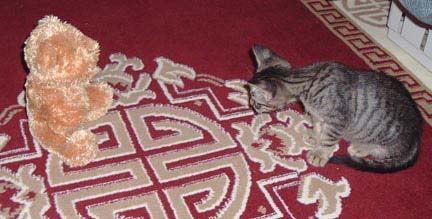 Sizeing it up......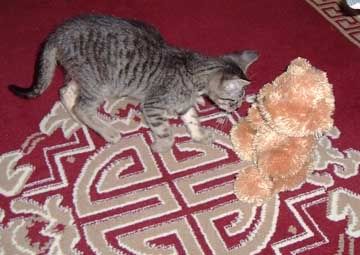 And attack!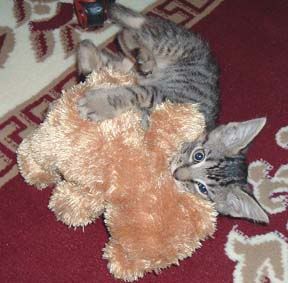 Ofcourse sometimes she will keep herself busy...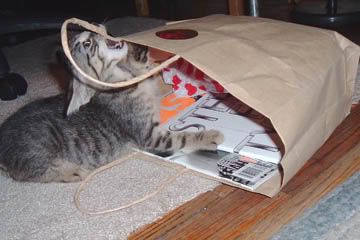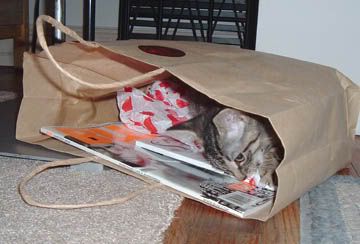 And after a couple hours of all this, it's finally time to sleep...........