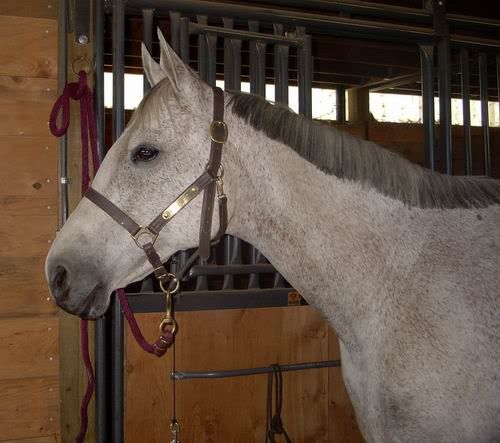 Headshot. Her halter plate says "Ho Ling Loy" [which means pretty girl in... some language]. I got her a halter plate because apparently all the cool thoroughbreds have one. I also chopped her mane off, it's more even now, but the scissors I had were crappy. I figured it was time to cut it because she was looking old and saggy with her mane long. I know a lot of people don't care about the mane length... but I think it's kind of untidy...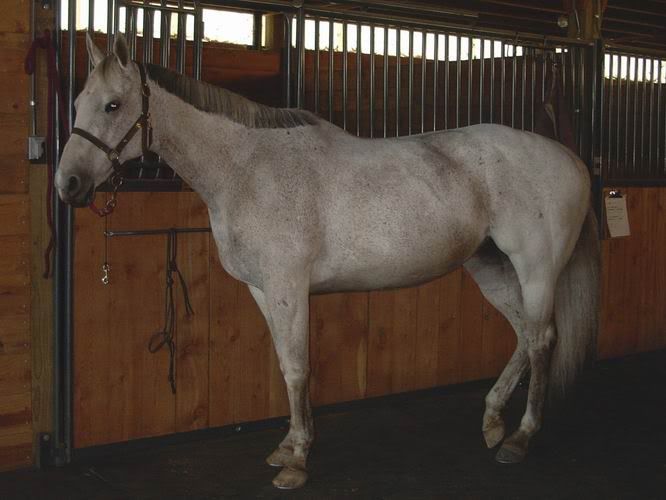 Good old fashion rest and relaxation... oh yeah.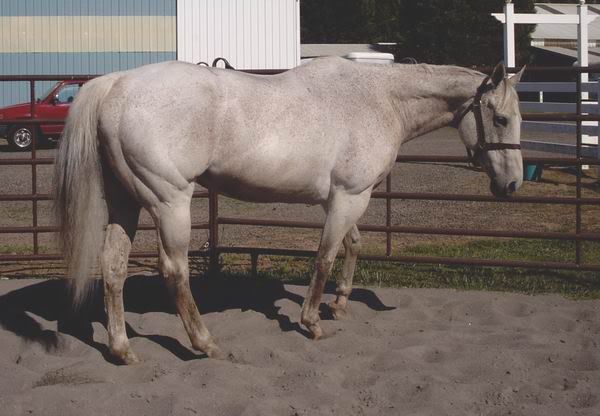 Just turning around to come see what the heck I'm doing.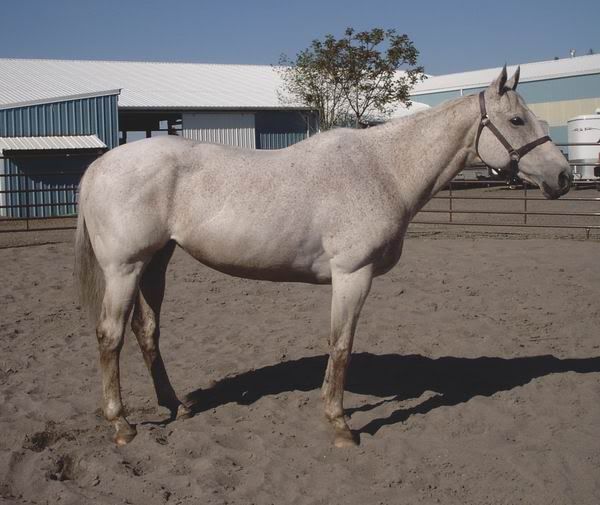 When the ADD takes over she takes good pictures.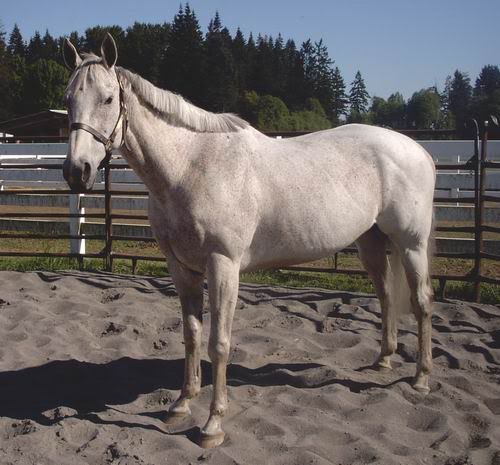 She's doing the pee-pee dance.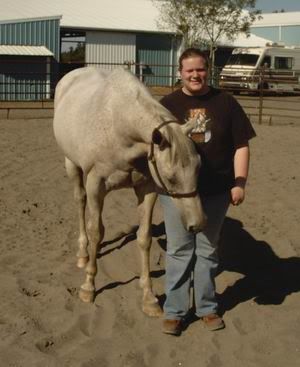 Just us... she's saying "Mooooom... don't take pictures of me." LOL she looks like a midget... but I swear she's tall enough for me...
Just the main barn... we have 18 stalls all together, this is a picture of the first 16. The other two are on a different side. Cairo's stall is to the left with the black rope halter on the door.