This past weekend was my baby Waffle's 4th birthday and of COURSE we had a little celebration for her. It's the only time of year that she gets wet food, so she had her traditional wet food cake topped with greenie "candles".
Without further ado, I give you Waffle's birthday, and some miscellaneous photos of Waffle and Coco over the last few months...
Juuuust getting started...
Really pigging out now...what a treat!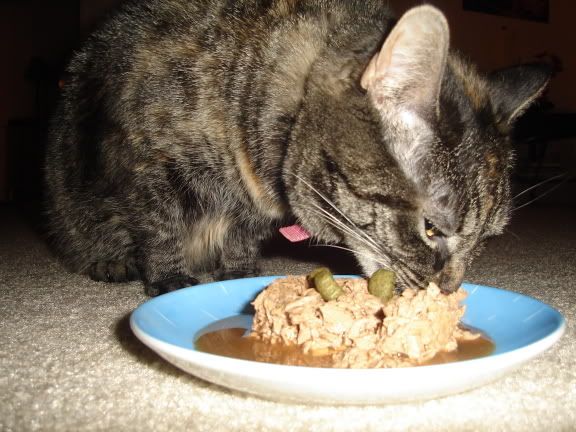 The kitties hanging out together, checking out the scenery beyond my bedroom window...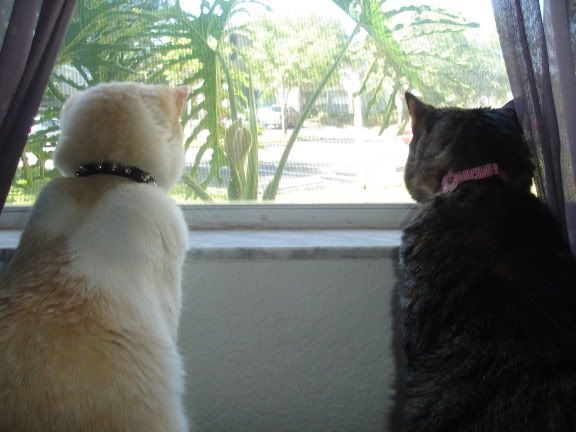 And lastly, Coco enjoying the bags some birthday gifts came in. He's such a goofball! Let's play, "Spot the Kitty!"