Hi all. My name's BJ and I introduced myself in the new something section. I'm 19 and this is my first kitten.
Here's my kitty. I don't know if I'm goin to name her Bella (I wanted "Bell" since she loves bells but Bella is better), or Mucca (which is "cow" in Italian) and seems original...What do you guys think?
I'm also wondering what type of breed she is.
Anways here are the pics. The first pic is of the 3 kittens that we found at the barn..My girlfriend and her friend returned the other two kittens because they already have a cat and they couldn't take the others.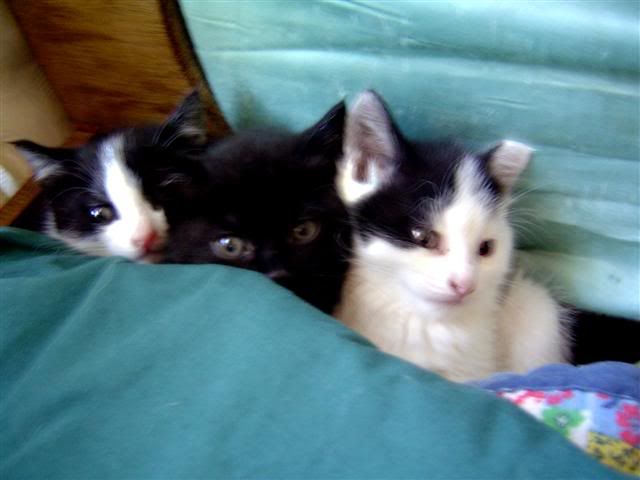 Her favorite toy