My sister and brother in law moved to TN for a new job for him in March.
This was the first chance we got to drive down and see them this past Memorial day weekend.....We took my mom and off we went........They bought a brand new house, and it's beautiful...........come along with me and I'll show you around........
This is the outside of Carol's house......that's Jerrys car in the drive.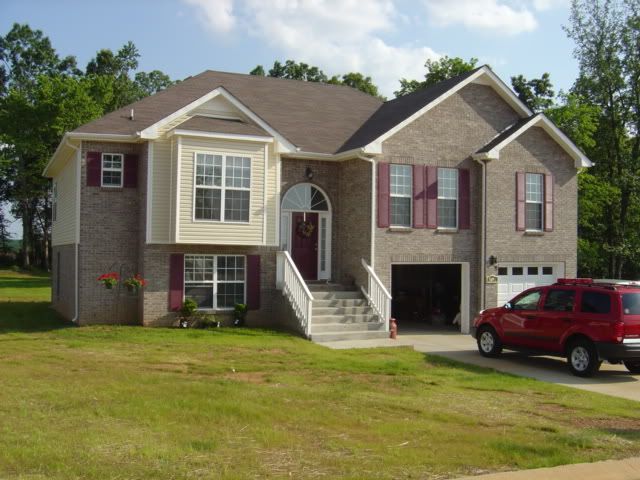 The back of the house......Mom and Jerry are standing there.......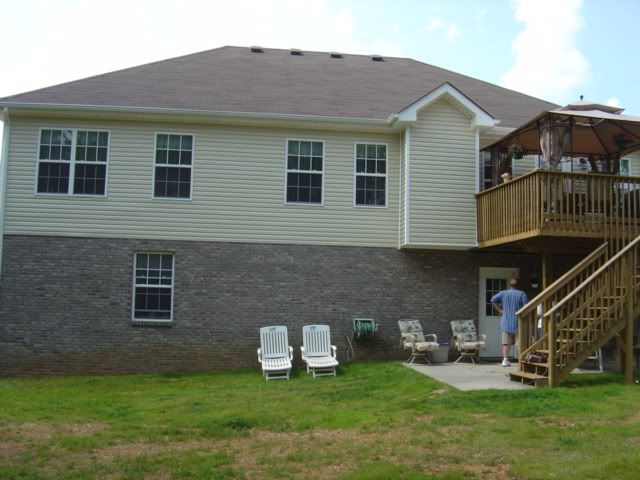 The back yard..... they're grass didn't come in very well, so they have to reseed.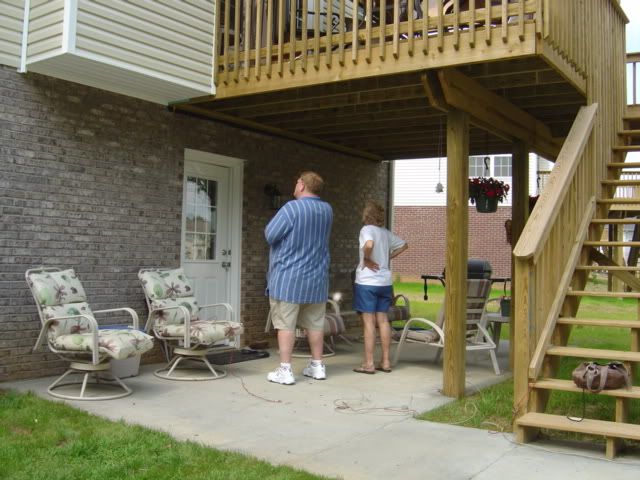 Ok, let's go in........
Before anyone comes in, they have to meet Sophie!
and Casper!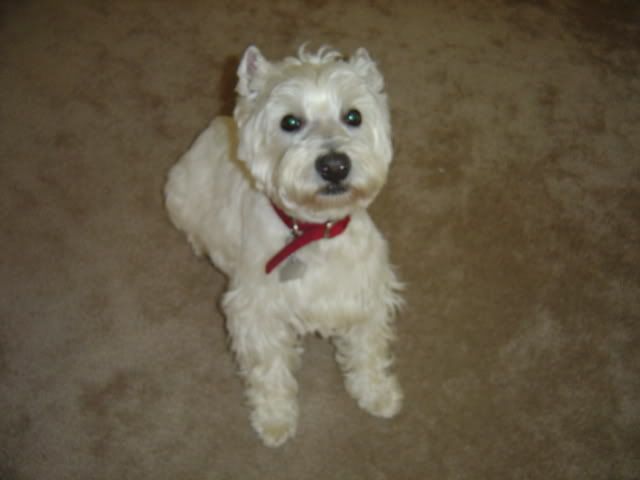 This is what they look like when they hear someone coming in the front door!
You come in and it's a split level.....they're building Mom and apartment in the lower level and she will live full time with them in January... My sister and brother in law will inhabit the top part, spread out like a ranch......