Look at my widdle babies-they are growing up so fast.
Will be turning 6 weeks on Monday. Bless their widdle hearts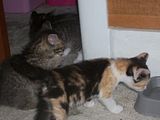 Lucky deciding if she wants a drink or not.
"What mama"? Rosie is middle of cleaning herself.
"Lifes rough" or so says Teddy.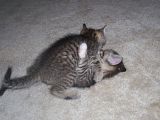 "Ah hah...I will get you brother"