Hello,
Recently got two new kittens, 1 male 5 weeks old from pet shop, 1 female 6 weeks old rescued from death row at vet.
The one from the petshop (Jamie) is doing fine, the girl from the vet (Zoe) seemed to be fine but we soon found that she doesn't seem to be able to tolerate any type of food. We've had her for just over a week so far, and tried her on dry and soft food - both kitten and adult cat food, raw mince, pet mince, Whiskas milk... everything just goes straight through her and now she is not putting on any more weight.
I'm taking her back to the Vet on Monday, I don't know if she has worms which might be causing this. I will ask the Vet about her and tell you what happens.
Mouser's Human
Below are some pics - Zoe is the silver tabby, Jamie is the dark tabby.
Zoe's first day at new home.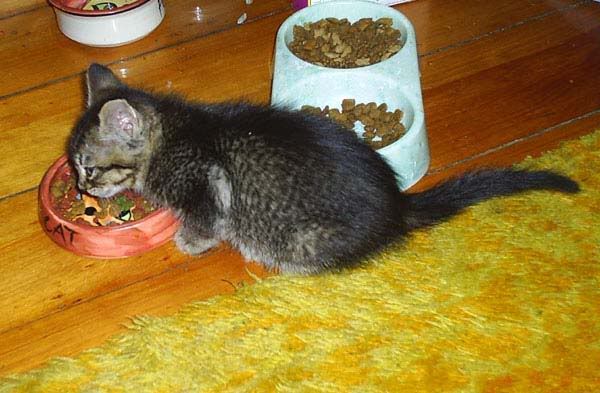 Jamie's first day.
The following are all taken today -