i've not made much of an impact on this site as yet so i thought i'd start by showing you pisces' life so far
i applogise in advance for the poor quality of some of the pictures, i couldnt seem to get good pictures of him on the good camera. it seems that i could only capure him on the phone camera while he was little.
the first pictures are from when he was about 2 & 1/2 - 3 week old.
sleepy kitty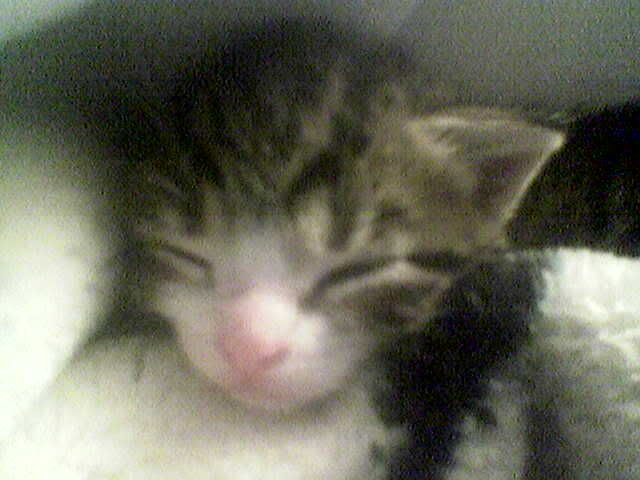 cute
after a feed
i forgot how small he was until i saw this picture again.
big blue eyes
gorgeous markings
soooo small