Do you cats ever peek out at you from things? Oh mine do! Take a look!!
Baby Petals playing peek a boo at the computer!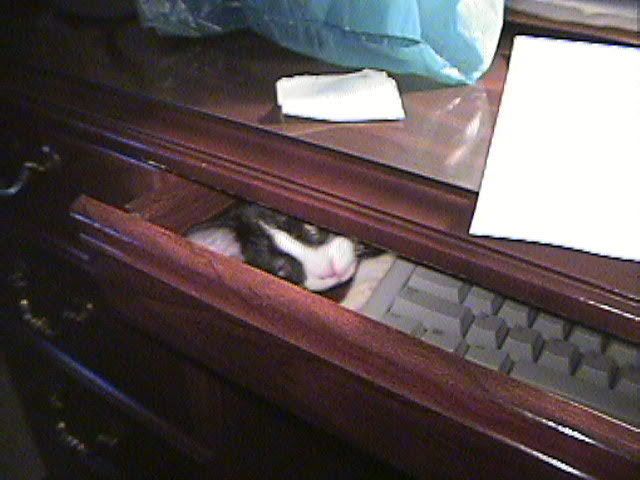 She always thought she was hiding in these things.......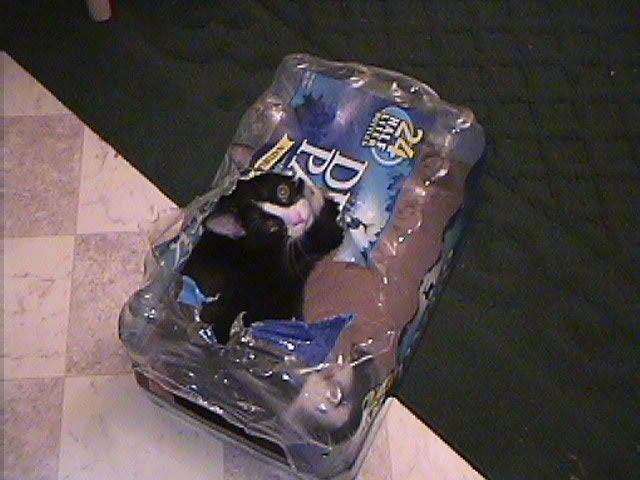 Her favorite hiding spot from her brothers.......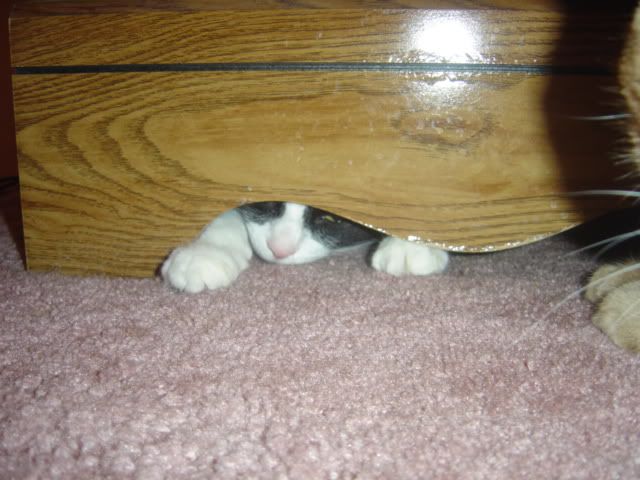 Peeking at Tiggy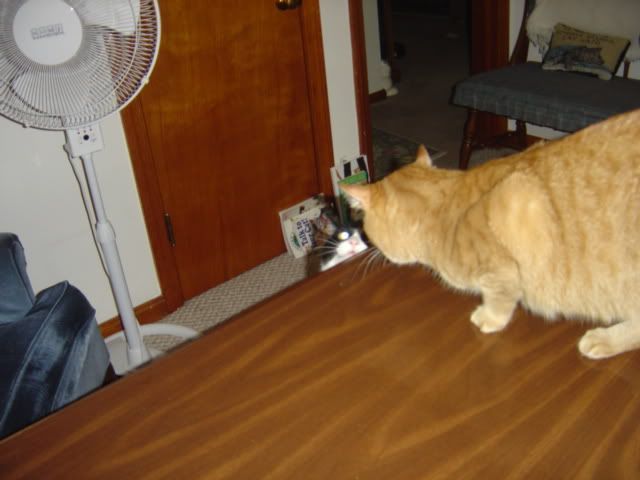 Tiggy loves to hide in the closet when it's opened!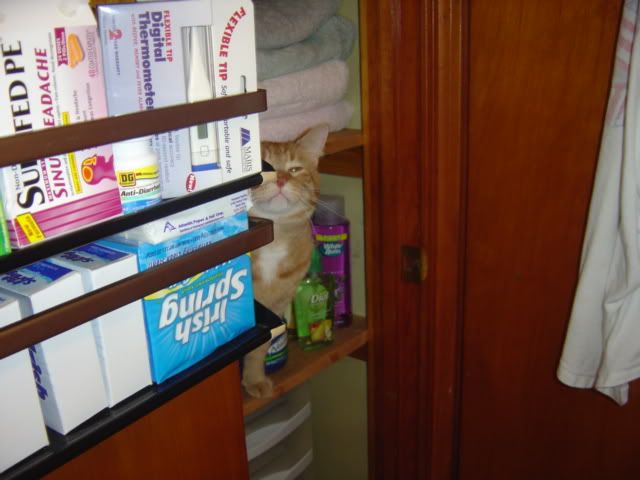 He had made Trixie mad here and was hiding out till the coast was clear!
Hiding from Baby Bailey, but he wasn't fooling Bailey!