Here is a picture of Kaylee the day before her spay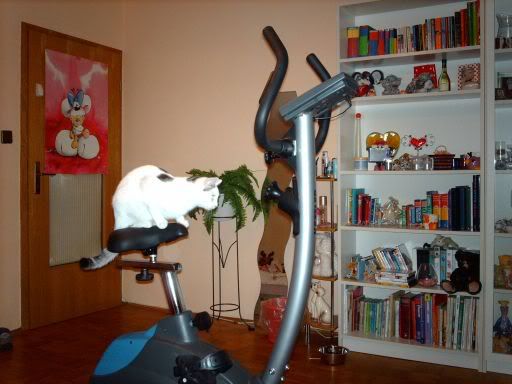 I dont know why but she absolutely loves this bike machine.
Here she is when she came home from her spay, I couldnt put her in a different room, so i put her in the spare rabbit cage so teufel could get used to her smell again. I kept her in there over night and at 9 am the next day she was wide awake and hungry! so she hasnt had to go back in there again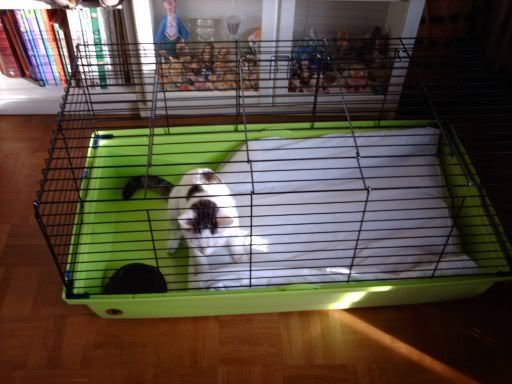 In this picture you can see that shes still a little grogged up!
She has been very very good, she hasnt licked her stiches or pulled them or anything.
I am so proud of my little girl