Well after I lost Clyde on Dec 28, 2005, my mailman told me about this new kitty that adopted them. Since they alread had three, he asked me if I wanted her. Well it was love at first sight, and since she reminded me of a jersey milk cow, well I just had to name her Daisy.
She has a wonderful personality, and prefers to litter outdoors, so I was able to get rid of the litter box. She has bonded just great, and I must pick her up and scratch her head, then she can eat. She will only eat dry food, and could care less about treats. She has lately worn several gecko lizards out (I just wanted to play), and has a great time chasing them. Her favorite toy is an old shoelace.
The first shot is a picture of Clyde when I still had him.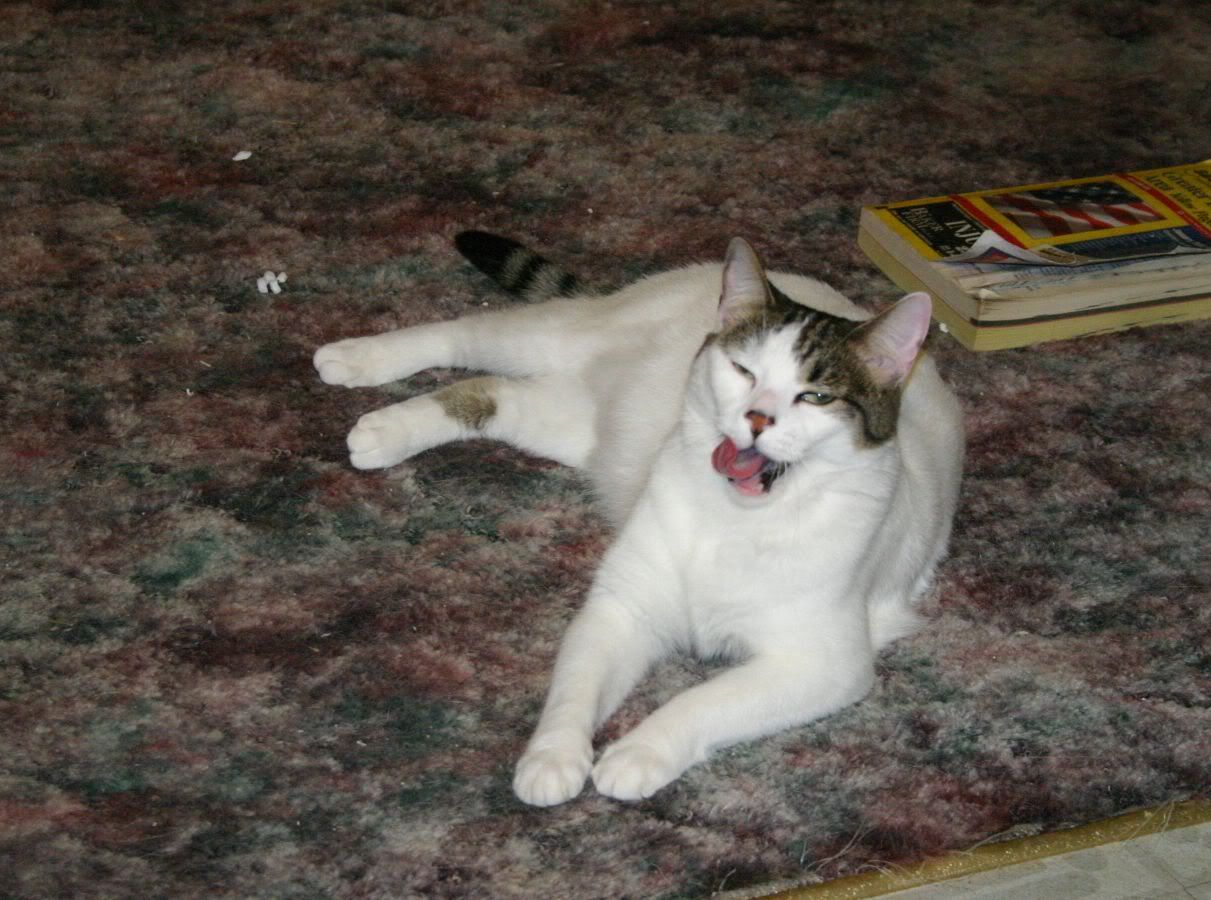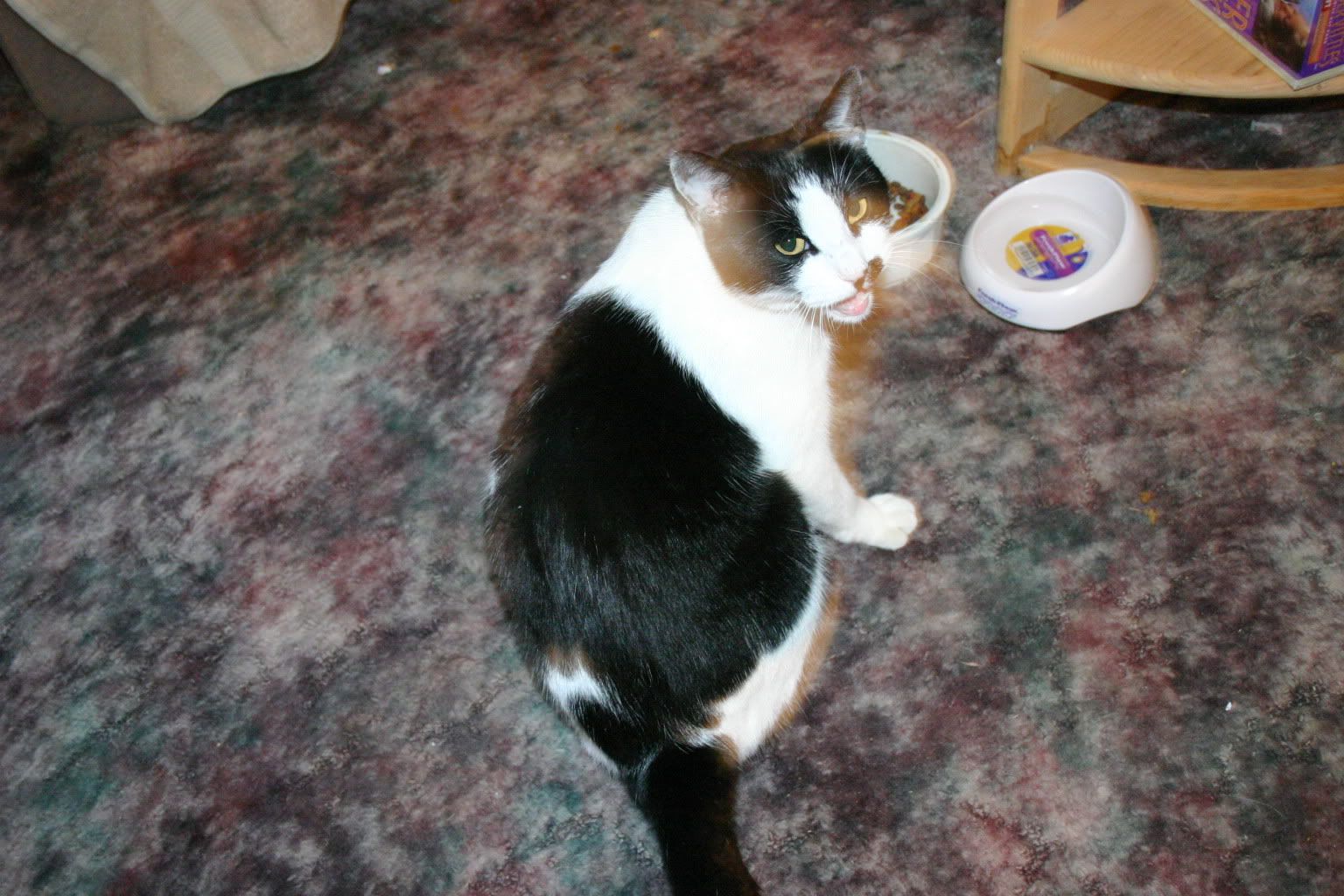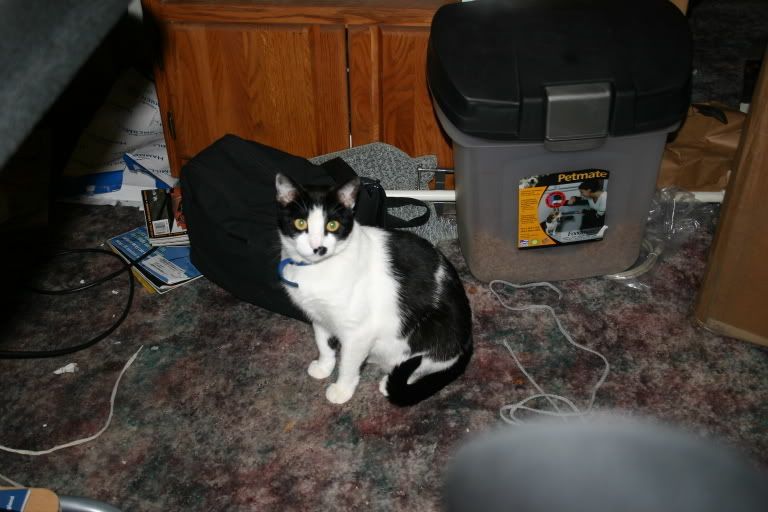 Longview Mike