Well I finally found a large enough bed for Jake. It took me a week of searching on the internet, in pet stores and even yard sales to find it. I went into Beall's Outlet to look at some of thier bath mats and ran across this one.
It was the last one they has and it didn't have a price on it . I asked one of the women that worked there and she said she would give it to me for $24.99. I thought "well that's less then half price of the other one's I've looked at" So I decided I would get it. Then about 5 mins later the store manager came up to the other woman and said "which one were you talking about?" And then said "Let it go for $19.00" and she handed me an empty plastic package with a $19.99 sticker on it from another pet bed.I was even happier about that. SO I go to check out and it rings up $3.64!
I was shocked! Apparently the other pet bed was 80% off! Anyways, I just had to share my shopping savings with everyone! I looked on the internet and this large of a bed goes for about $60$
I think he likes it!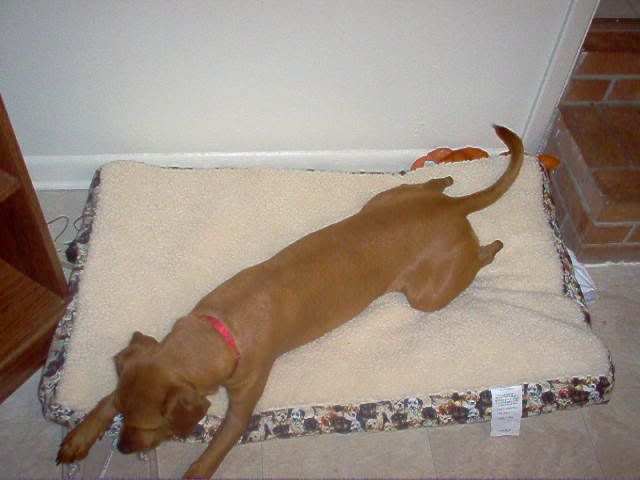 Maybe now I can get a good nights sleep w/o waking up to hot puppy breath (yeah, right!)