With 39.5% of the vote, Olivia won the competition....but as many of you said, all kittens are winners in our eyes!
Ms Olivia's treat was some kitty cushions..two fluffy and one velvet (Ms Olivia does not accept plain old cotton now she is a Z-list celebrity!). There are pics of her below enjoying her treat.
As there were some requests for a group photo, I luckily managed to get a few at the same time as taking pics of Olivia.
I don't know what it is...these kitties just love to pose!
Thanks to all who voted....Olivia is most appreciative
The winning girl......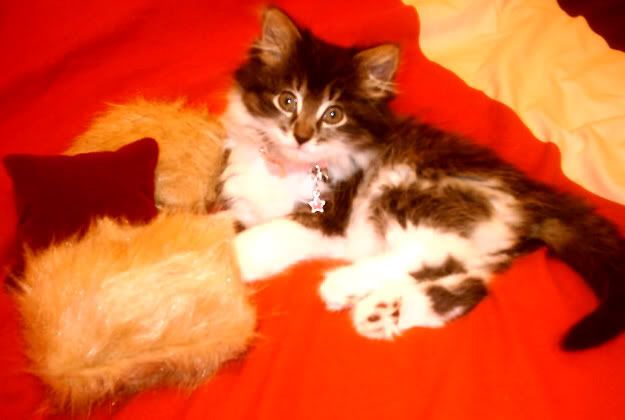 Work it for the camera baby!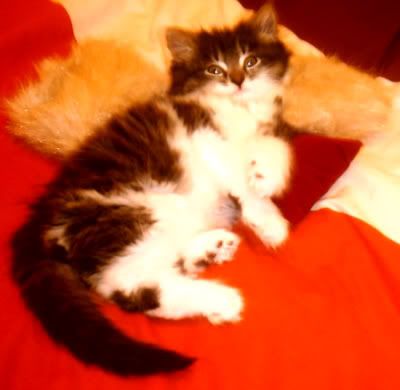 The group pose...
My babies...