Hi ya Friends!....
we have a bunch of Banana trees at home,.... there are some birds that to made their nest in the Bananas fruits and is a so wonderful because they want it to do instead Milky wandering for whole garden and backyard of course under surveillance of Mommie or Dad!....here you can see the trees...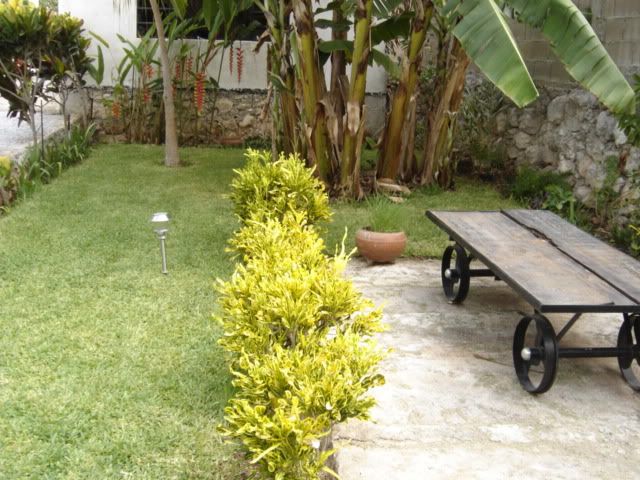 Last weekend Gema call me by phone to tell me that one strong wind to made crush a banana tree where we saw a nest!
...so we moved so fast before the birdie goes and leave the egss....and we "built" a provitional way to hang their nest! now you can see how is she!
in the bottom
more close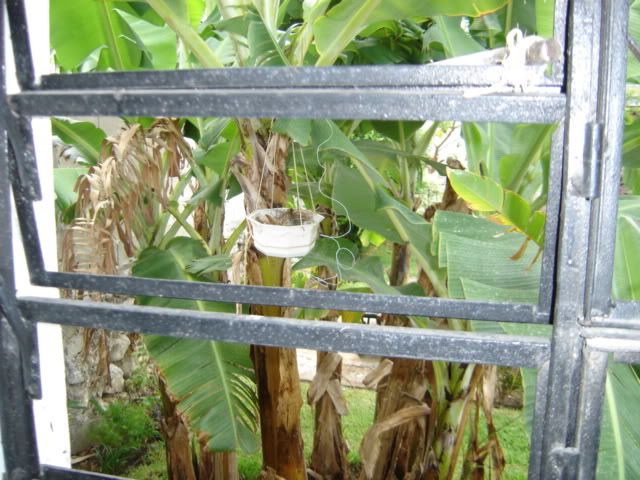 the proud mommie waiting!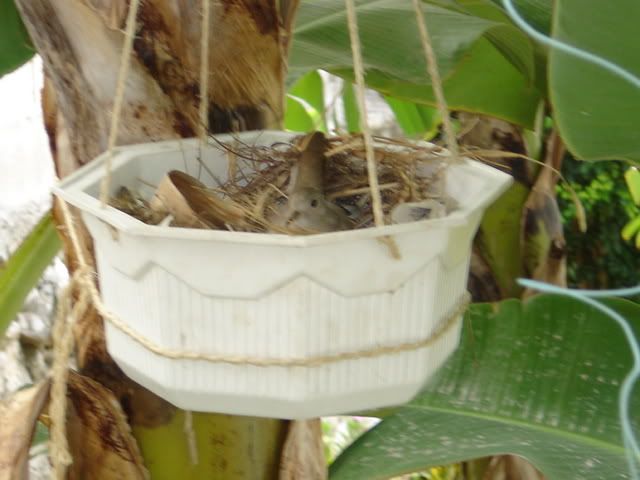 I hope you like it...