This all happened in the last hour from me getting home from work. They keep me amused, that's for sure.
First off, I bought a bow to put on my father in law's birthday present, but Tiggy decided he's try and steal it first.........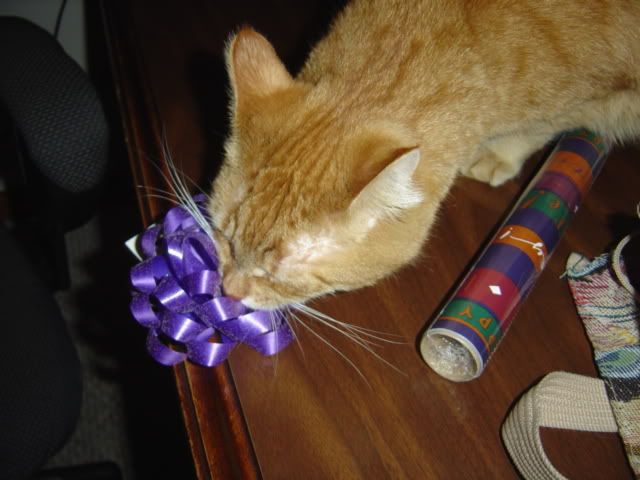 Trying to get away.....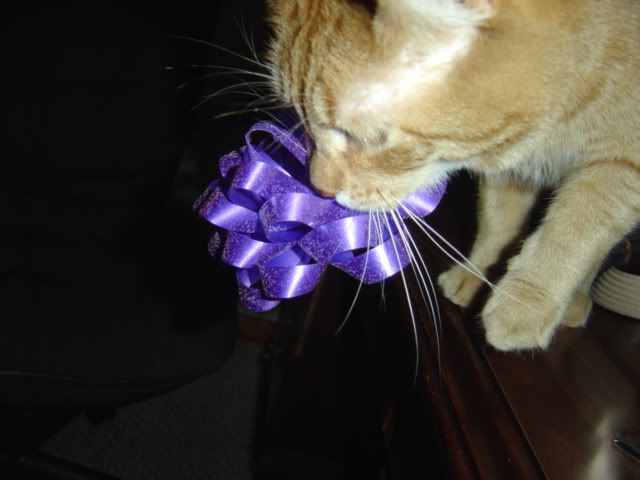 playing tug of war with me over it.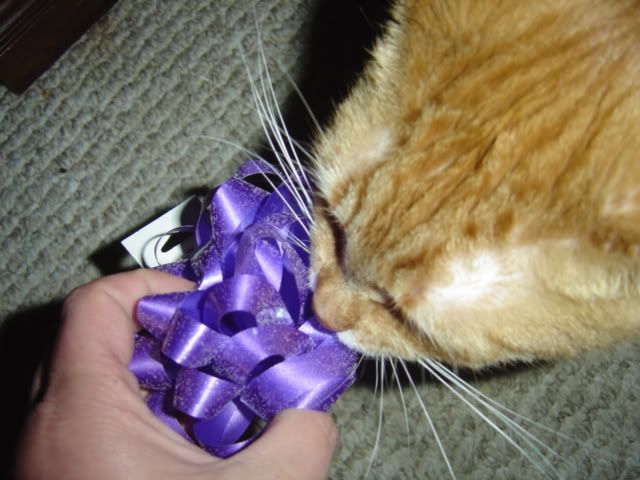 Then I bought this little guy to put out in my flower bed. Isn[t it cute!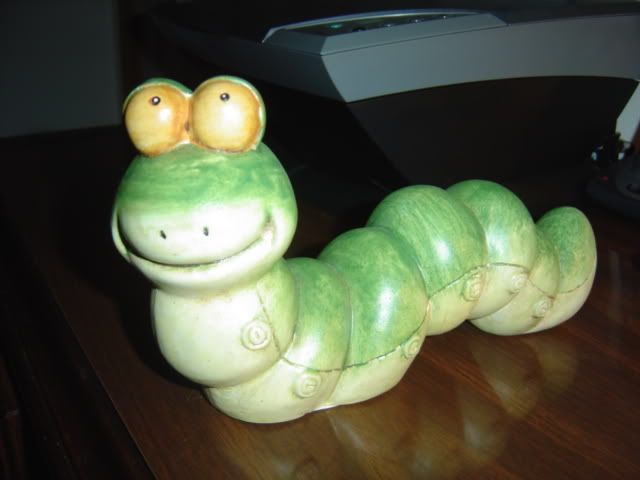 and of course everyone had to check it out