OKay so the story is...

I take my furkids outside in our backyard (fenced in) about every other day so they can enjoy the great outdoors. But... I had noticed that even with the frontline plus (which has always worked great) I noticed fleas on Garfield!! So I called my vets office to see if maybe they had given me a bad batch of Frontline. I was told that from all of the rain we had been having (everyday for 2 weeks) that the fleas were horrible!! I was told to spray down my yard with SEVIN. So I did. But I couldn't let the babies out for 4 days (I wanted to be sure it was safe).
Well I finally let them back out yesturday and MAN WAS IT OBVIOUS I HAD BEEN NEGLECTING THEM!!!
First, Garfield climbed high into a tree and was stuck for atleast 45 minutes!!! He meowed and meowed at me. I stood on a chair and tried to get him to jump into my arms... NOPE!! So I took a few pics....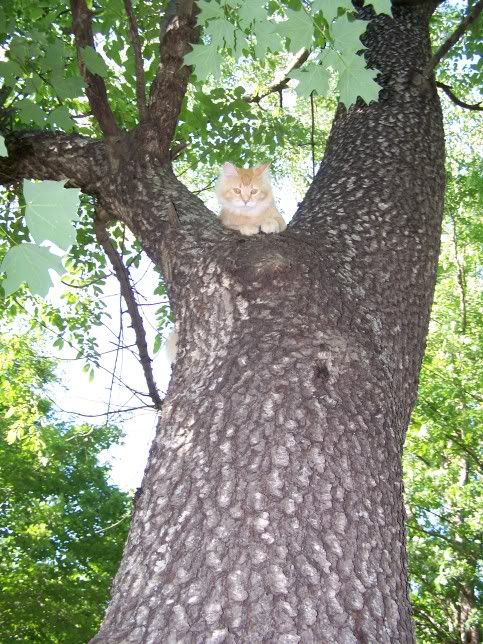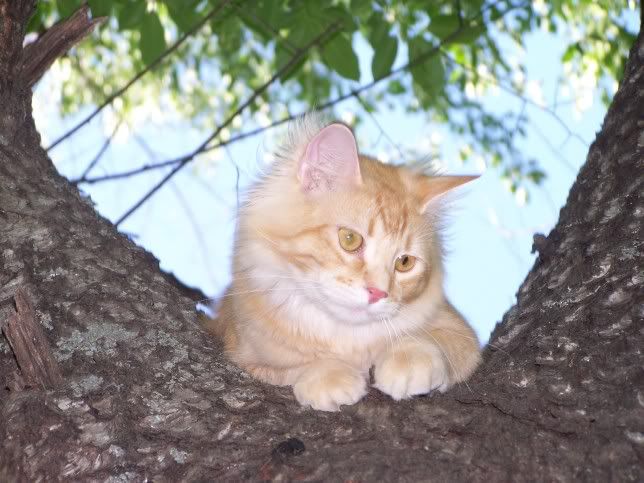 Well after I threatened to call the fire department (he loves drama) he decided that was a little too much drama for him and came down.
My pretty Lilo watching the doggy on the other side of the fence....
Then she decided to scratch the tree... which is a whole lot better than meowmys sofa!!!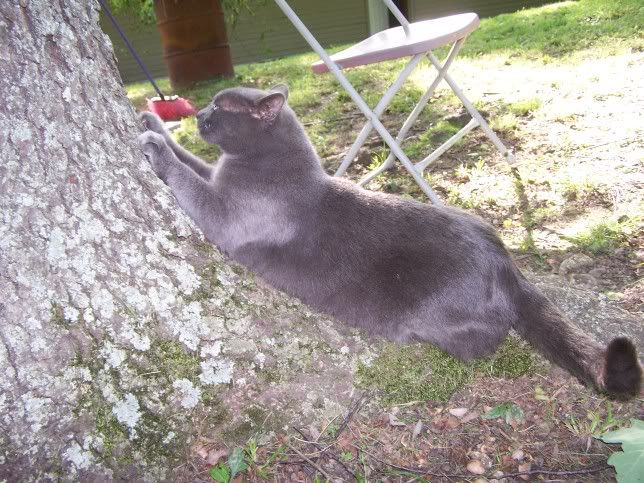 Next up is my little princess Petals....you all know she is my little poser. If she sees the camera pointed in her direction.... she poses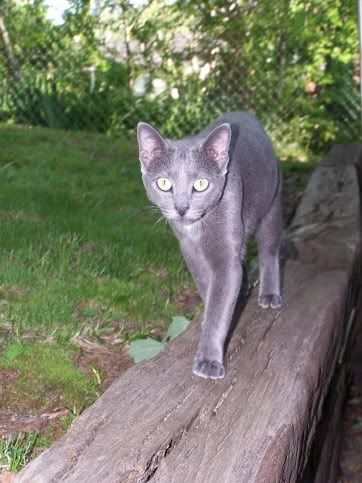 And I have a video of Petals and Lilo play fighting in the grass but I will have to add it later.