Apple is a feral cat who had kittens a few weeks back. i looked all over for them, & found them once on top of the lawnmower's grass catcher! i moved them to what i thought was a better place, but she wasn't happy & move them again, & i finally found them yesterday. here they are, squashed into a corner of the garage, behind an unused storm door...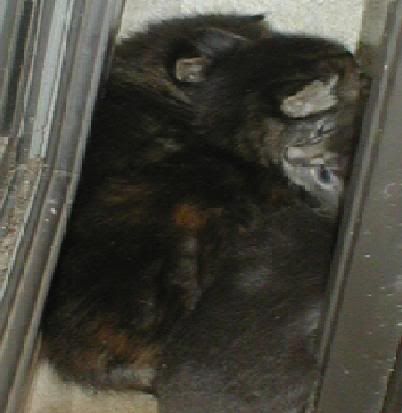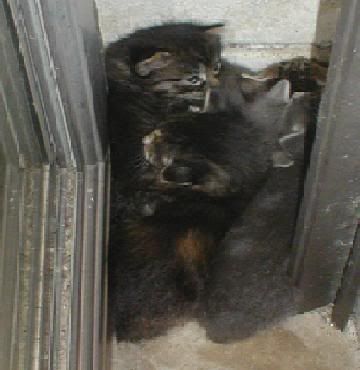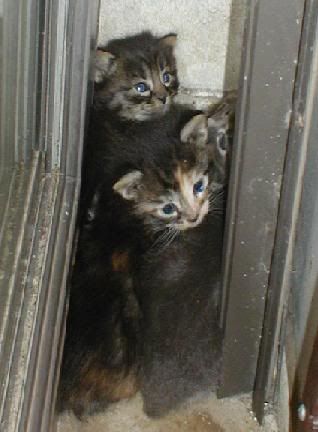 & here's their mama, Apple, eating her dinner - taken thru the window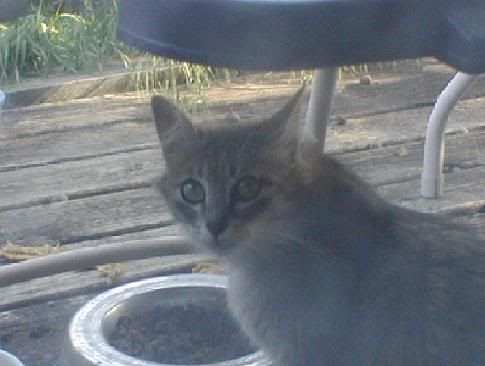 because when i go outside, she won't get any closer to me than this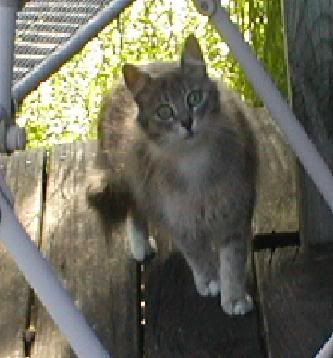 hope you enjoy the pix!