I finally got pictures of her with her eyes open.
She usually becomes furiously interested in cleaning herself when she sees the camera, so I do not take photos of her often.
Today I caught her during her daily excercise session. lol
Stretch...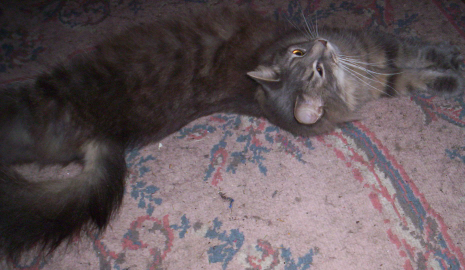 ..and bring it in!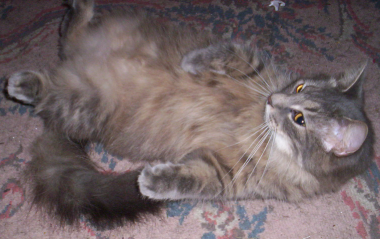 Excuse the sub-par look of the area rug. shedding season + a horribly useless pair of vacuum cleaners+ the broom not being good at picking up hair = the rug looking worse than it does when it's clean. If anyone could suggest a good vacuum cleaner, I'd be estatic.