Just wanted to give everyone an update. My two foster kittens, Annabelle and Abigail, are doing great and growing like weeds. We've had our first dose of dewormer (and passed at least one round worm each!). Poor momma passed at least a dozen! (blech!). We've now discovered how to get up on the bed, and prefer sleeping there to in our enclosure!! Next week we get to go in for our first vaccinations and before long (
) we are going to be ready to leave and go up for adoption!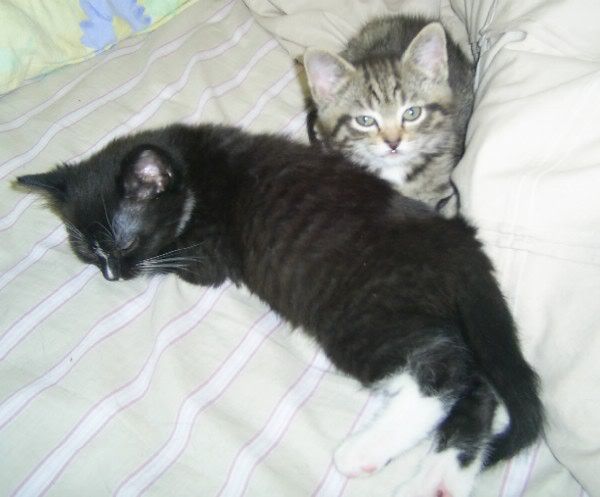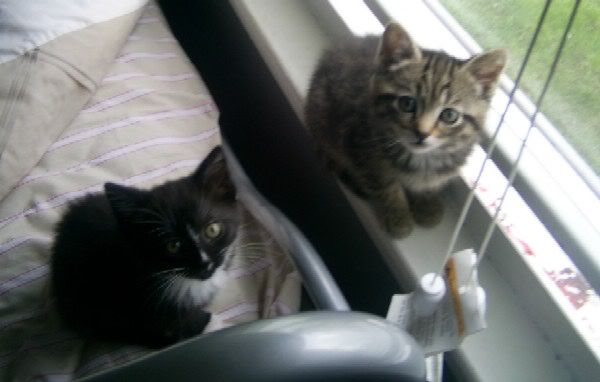 And here's a new pic of my other foster Ernie who is a little unhappy at being taken from being outdoors all the time to being stuck in the basement apartment part of my house....he protests greatly to this. Ernie is off to be neutered on Thursday, and should be ready for adoption by May 20th.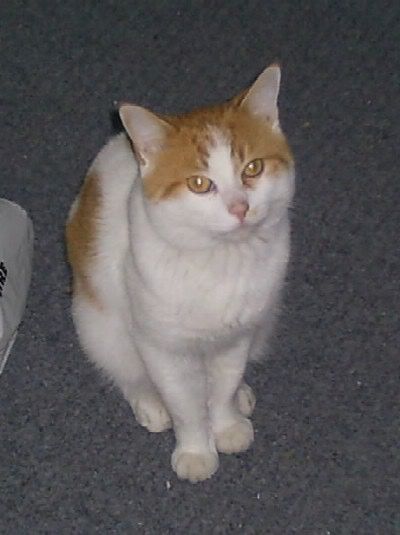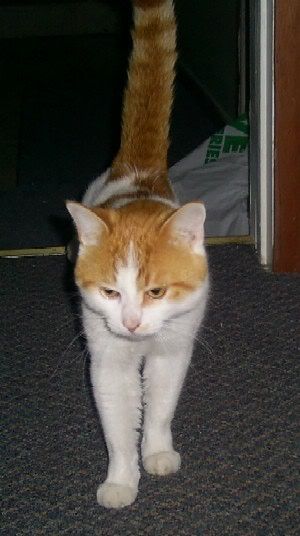 At this rate my house is going to be back to feel pretty empty by the end of May.