Ok here are a few pictures...they are not all that good because I can't use a flash and it is dark in the closet...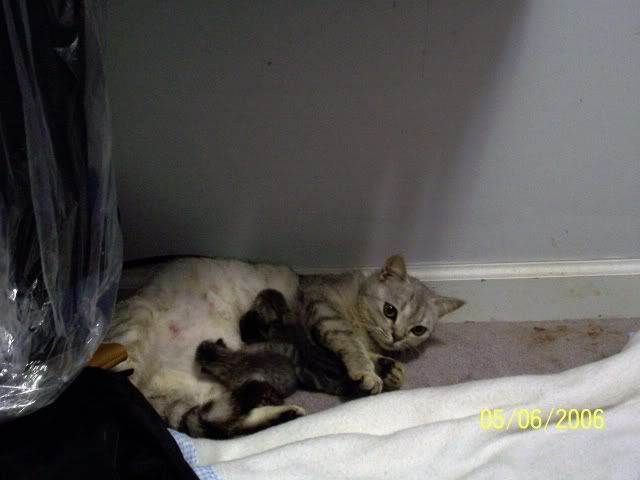 This is Moe and her babies!
This is another one of them together!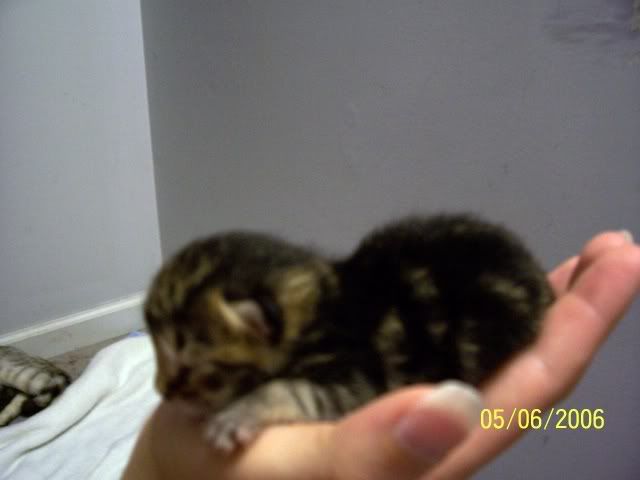 This is my black one..he is more beautiful in person (boy)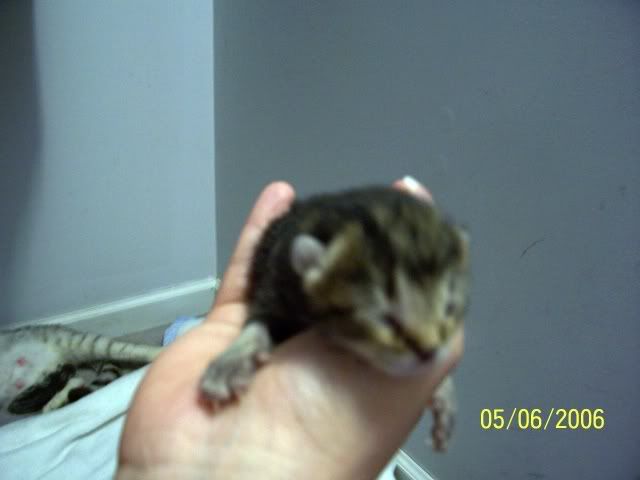 This is the face of the black one
This is my grey one that looks to have bengal markings (boy)
This is my other grey (girl) she looks more like Moe and she looks kinda tabby
This is my tabby (girl) She is so pretty
I am going to try to move her and the babies out of my closet because my daughter (2yrs) can get to them.
I will try to get some better pictures of them later!
They are already fighting and they are not even 24hrs old! they were all fighting over 1 nipple..it was cute and funny!
ok i used a postal scale to weight them.
Black- 3.3oz
Tabby- 3.6oz
Grey(bengal)- 3.6oz
Grey(strip)- 3.5oz