Some of her taking a nap in mommy's messy closet! (excuse the clutter)
Mom, I'm trying to sleep here!
Now you've woken me up....
And I'm gonna get you!!
But I'm just too tired...
And some of her smelling Daddy's feet....she loves stinky feet! She was making a hilarious face, like sniffing with her mouth open but I couldn't catch it...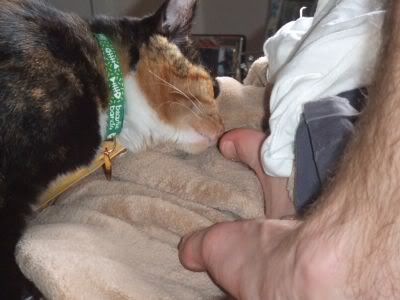 And just a pretty pic! (Last one, I promise!)