I haven't posted pics in a while ... so without further ado...
Jack doing what Jack does best... being cute. I decided to try the rapid-fire button on my camera and got several shots ... I'll try to catch several stages of a yawn next time... but he was so cute lying on the dresser in the sun... I couldn't resist... I took all of these today...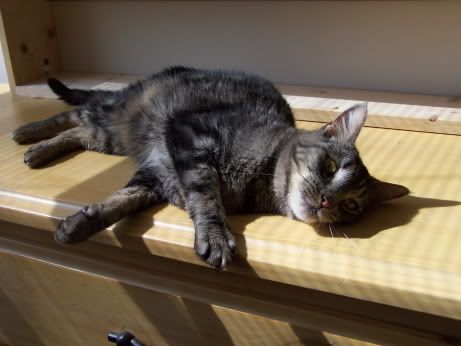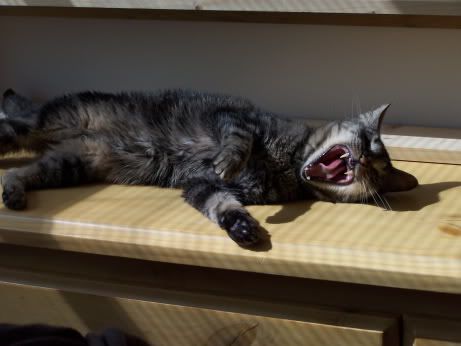 And then a couple shots of JoJo, since we certainly couldn't leave her out of all of the modeling shoots... even with the camera hog that Jack is...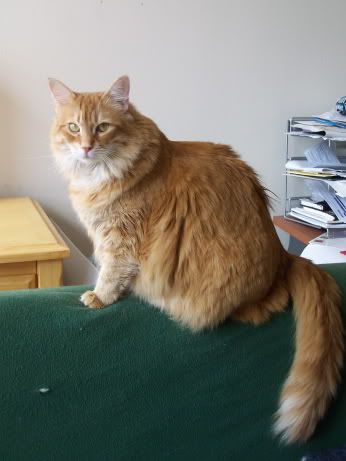 Amanda