I think the word "sucker" is tattooed on my forehead (or else Crazy Cat Lady). My sister called on friday to tell me this long story about a stray that she's started feeding, he appears to have been dumped in the forest behind her house some months ago. He's very friendly and outgoing (and talkative). All the shelters in her area are either kill shelters or full so....guess who took him in...That's right ME!!!!
I'm only holding him until he's patched up, neutered and ready for adoption (and he's such a sweetie i'm sure he'll get adopted quickly. He has no name so far...i just call him Mr. Kitty!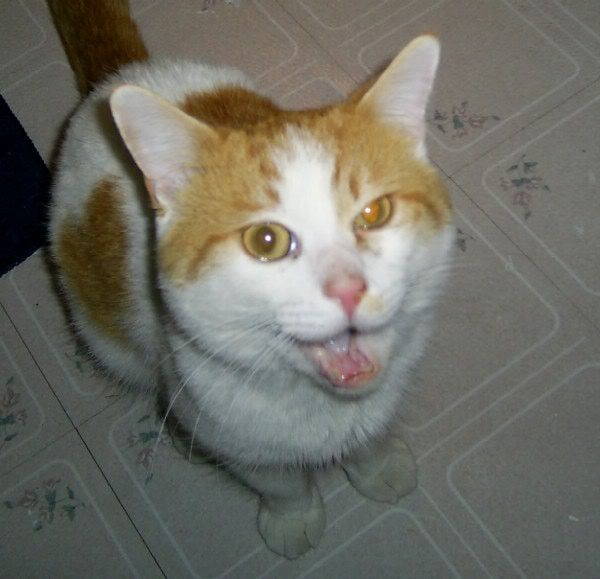 Anyone looking to adopt!!??