Joshua just loves to be as high up as possible. And since the cats needed a place to sleep, I set up this thing: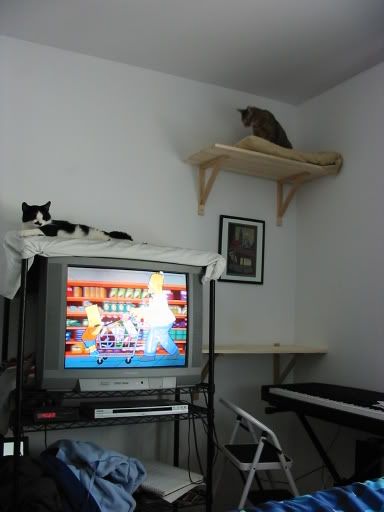 I just used some Ikea shelves and old blankets and pillows. They seem to like it, but Joshua decided that it wasn't quite high enough for him...
"That new shelve is high... but the movie shelve is even higher. I think I'll go up there instead."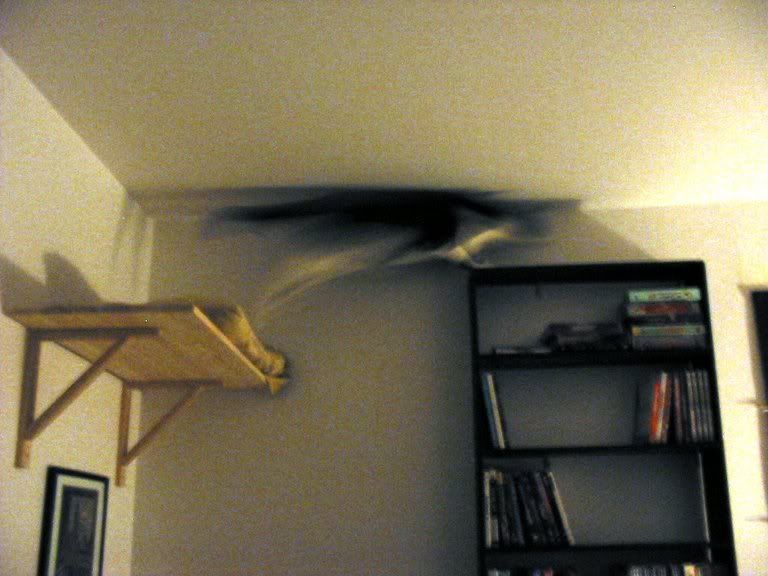 "Dang! That shelve is too narrow to turn around"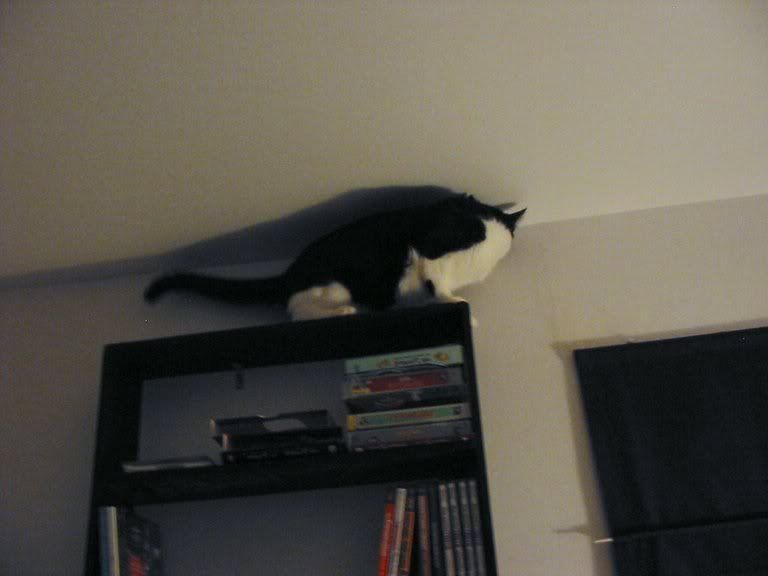 "This is pretty high too... how am I gonna get down from here?"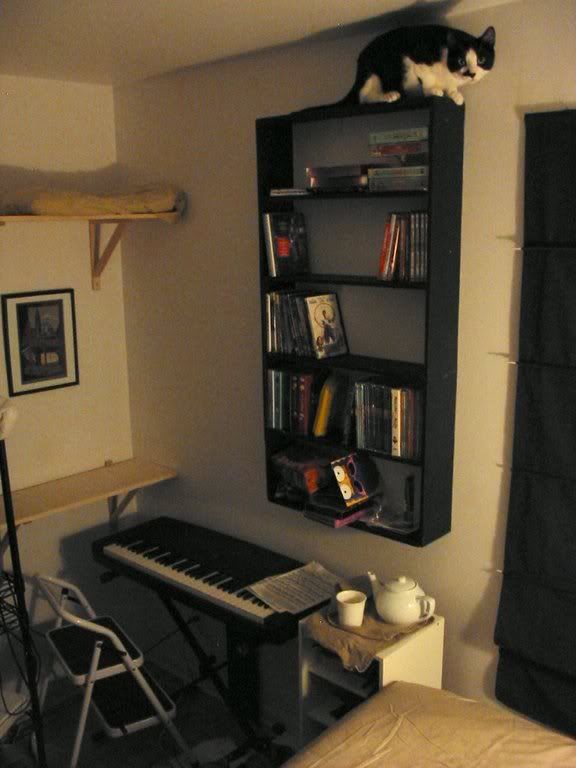 "Well, if I'm stuck up there, I might as well make myself comfortable"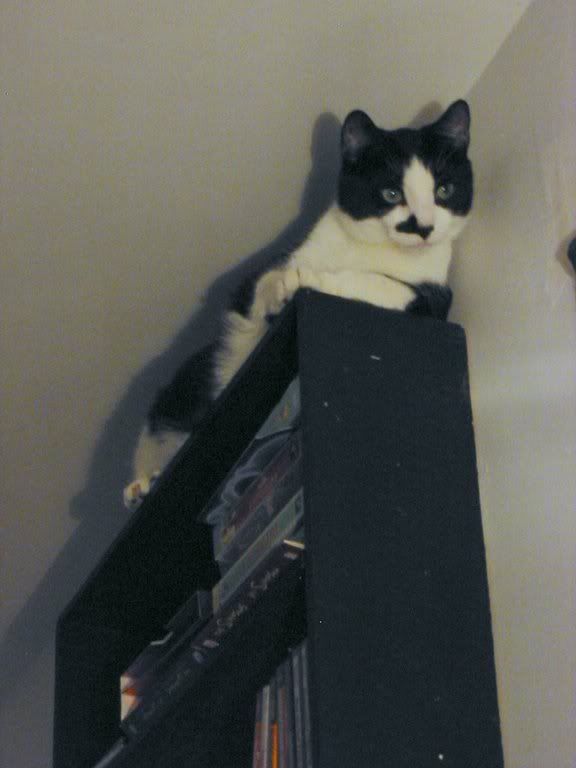 A few minutes later he jumped down on the bed. Now I just pray that he doesn't do this again in the middle of the night cause he'd be jumping on my head