So hanging from the living room window are about ten crystals. I don't know if anyone else has these, but they make beautiful rainbows when the sun is at the right position and also make wonderful gifts.
So, while taking pictures of my kitties (
) I decided to see what would happen if I took some pictures of them!
Here is the window (you can just barely see the little crystals hanging there):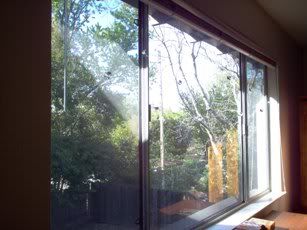 These are some of the rainbows: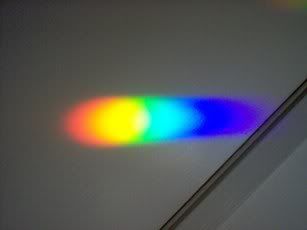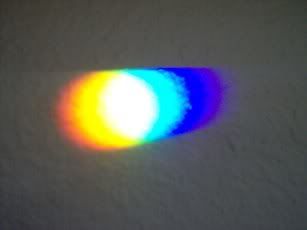 This one was being disrupted by some kind of plant... It looks neat though!