This is a bit of an old experience, but I would like to know what could have helped her.
My friend had found a baby kitten alive under his stairs and asked if I could take care of it. Of course, when he said it, I thought he meant kitten, like... the playing age or something. i didn't think baby kitten.
Anyway, she was a little baby. Here's a picture.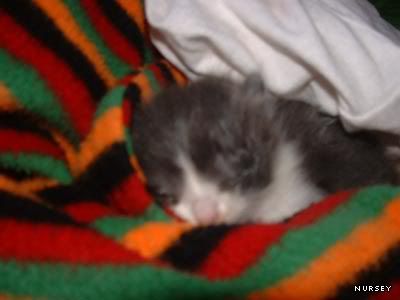 As soon as I got her, I took her to the local petsmart to see what I needed to help her out. They helped me out on the basics that I never knew before and helped pick things out for me. They were looking at her eyes, and they said there was something wrong with it, but they didn't know. They just kept saying to donate the stuff back to them if it doesn't work out.
So I got home and tried to feed her. For some reason, it just didn't work out. She didn't want to drink anything. We took her to the vet a day later, and she died there from an unknown cause, they said, while they proudly announced the charge.