My babies, born 3/14/06, are six weeks old today. They are all doing well, after a close call with diarrhea due to roundworms and tapeworms.
Here is Momma Sarabi, a stray found at a homeless shelter in Chicago. She is always crawling all over me when I am in the kitty room, and it has been difficult to get a good picture. This is from when I vacuumed the room! LOL Finally she goes and lays down! She is going to make someone a very good pet once she gets adopted out!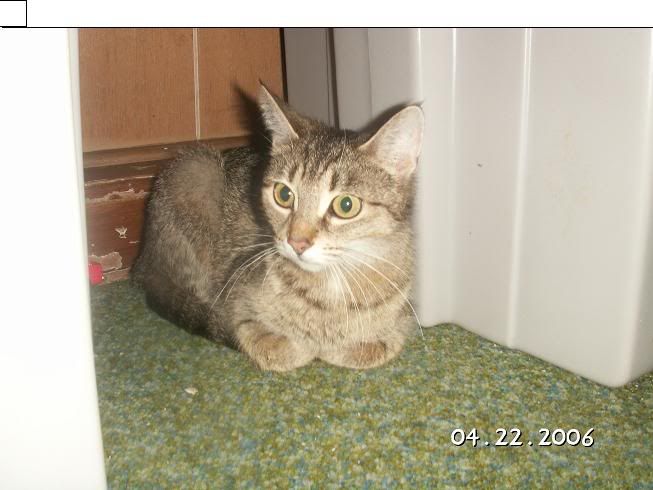 This is a picture of the "twins", Spazzou and Zazzou. Zazzou was hit hardest with the worms, and became quite skinny. She is now on the mend, in fact this morning weighed exactly ONE POUND! I am so happy! Spazz is sitting up, and Zazz is laying down.