Everything starts out all nice and calm here at the breakfast buffet! (notice Trixie eyeing everyone elses food!)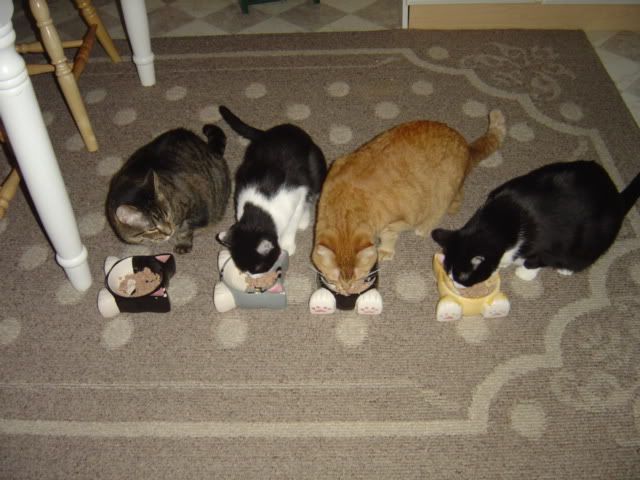 everyone is eating, getting along nicely.........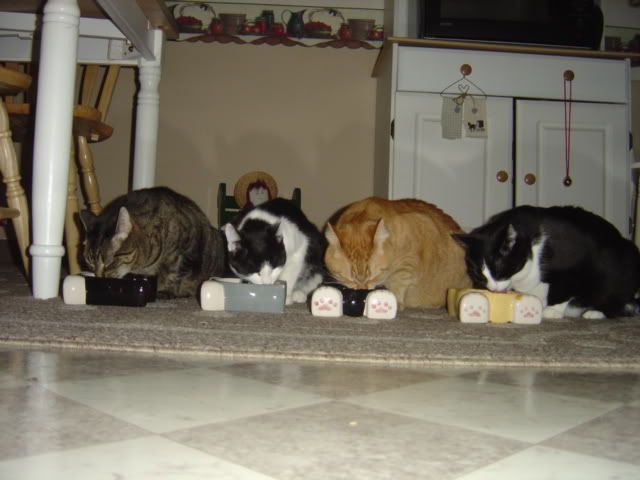 and then it begins to change........
the boys decide to switch bowls..
Tiggy's not happy with Baileys bowl so he moves over to Trixie's, forcing her to move over.......(you can't tell by the pic, but Petals is quickly trying to push the nap of the carpet over her food so no one will steal her food)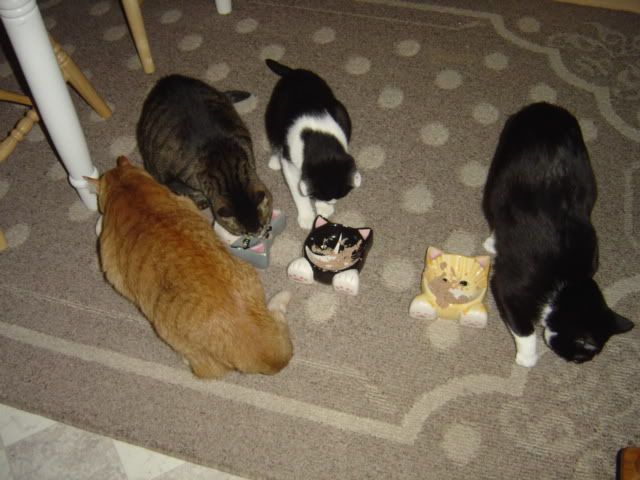 Now Trixie isn't satisfied so makes another switch.....(Bailey looks like he's thinking, HEY!)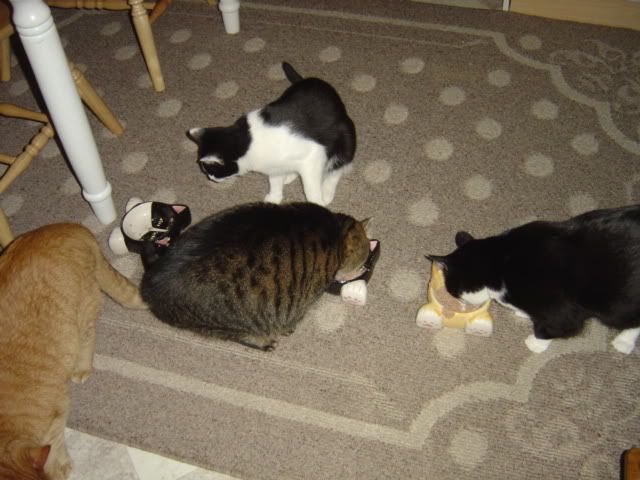 Trixie makes one last attempt at stealing, I mean trying, someone elses food. Bailey just politely sits by and observes.....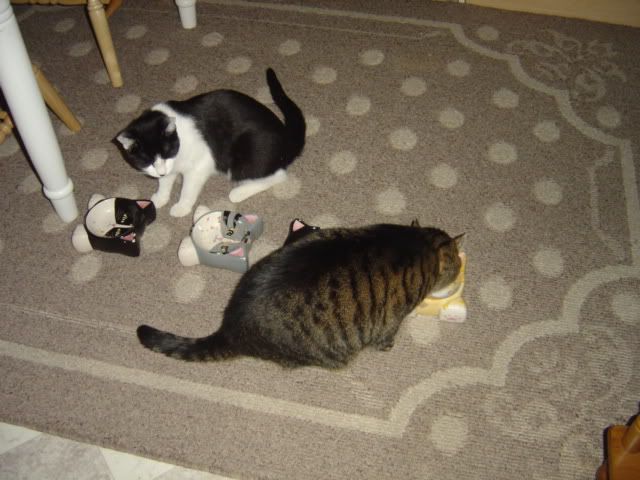 Finally Tiggy says, YUCK. The food wasn't all that great anyway.
Never a dull moment here.........