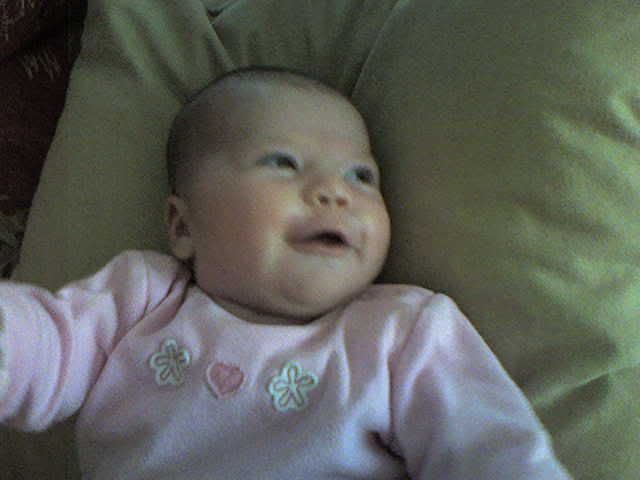 My daughter just sent this to me on the mobile phone, doesn't technology make the world a smaller place? They live a 2 and a half hour drive, (or, as we don't have a car about the same to the nearest station to them, then a half hour drive back to their house, and £46 return fare). So we aren't going to get together as much as we'd like to.

So I think we are so lucky to live in a time with photo phones and web cams.


She's my only grandchild Isabelle, and she's 5 and a half weeks old. She's been smiling since before she was 3 weeks old. Of course we think she''s gorgeous.