Well after the passing of little Archie (RIP little man)
i have been keeping a closer eye on the other two to make sure all stays well. Luckily for you all...that means tons of pics!!!
Here's Abigail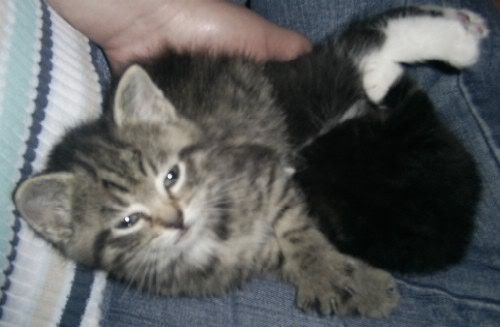 Abigail has become a total lap-loving kitty. If you're sitting she's on your lap, and if your not she'll stand on your toe and demand you sit down!
And Annabelle
Annabelle is the biggest bundle of energy I've ever seen (not that you can tell from the second pic). She's gone from the runt of the litter to the brute and her favorite pass time is wrestling!!!
And a few more...