Sorry for bombarding the forum with pics of my little 4 angels. If you are not bored of them, below there are some pics taken today (with no flash as I didnt want to hurt the babies' eyes
). Ignore the date on the photos - I dont know how to change it on the camera!
Day 20...they are quite active now and crawl in and out of their nest. I notice that they are starting to walk a bit more sturdier, but still do the cute shake and stumble thing.
The boys having a wrestling match
Little princess Amelia
Cutie Theodore - It looks like he has a pawprint on his head!
Little shy Leo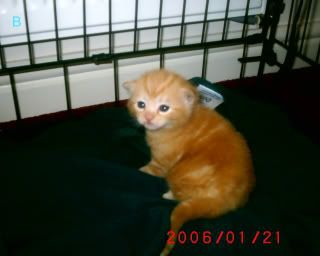 Beautiful but 'bruiser' Boris - bravest of the bunch