Quill
offline
906 Posts. Joined 4/2006
Location: Ottawa, Canada
Here's my sweetpea Quill!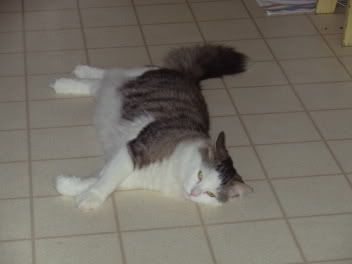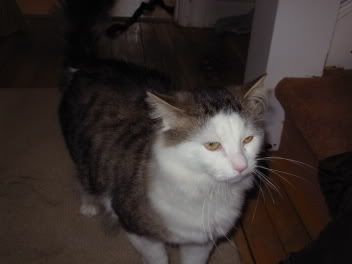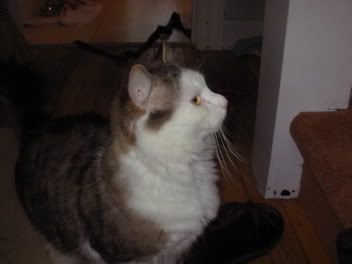 on sale now for $19.95!

offline
8,793 Posts. Joined 9/2005
Location: Jersey Shore
Ooooo! Quill is SO Pretty! I like the one of her outside.
offline
906 Posts. Joined 4/2006
Location: Ottawa, Canada
Yes, that's my favourite pic of him too, he's in the big window that looks into our yard.
I can't believe I caught him so still, usually he won't let me take his photo. Except when he wants me to, the booger
One more! I love this one too,he was halfway yawning. It looks like he's smiling!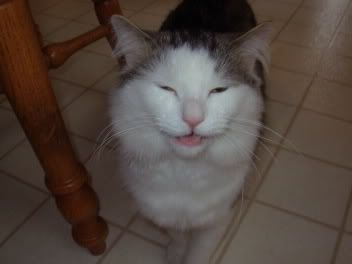 ,
"Beware of people who dislike cats

offline
1,473 Posts. Joined 4/2006
Location: Front Royal Va
He's just adorable.
Moderator/Admin

offline
54,349 Posts. Joined 12/2003
Location: ENGLAND... LAND OF HOPE AND GLORY!
What a gorgeous little boy you have
offline
918 Posts. Joined 6/2005
Location: Colorado
Awww, what a cutie-pie!
you are (not) alone

offline
2,155 Posts. Joined 1/2006
Location: USA
He's so cute! I'd love to pick him up and pet him.. he looks really soft..
Kitty Concierge

offline
9,303 Posts. Joined 5/2005
Location: Needles, CA
He's beautiful!
Are you sure he's actually a medium hair though?
Could be you have a longhair in his warm weather coat
Maine Coon or NFC mix perhaps.
I'm seeing ear and toe tufts
xocats

offline
20,509 Posts. Joined 3/2005
Quill is really handsome.
Thank you - My Wonderful Friends

offline
9,779 Posts. Joined 12/2004
Location: The future 'Green' House! (NW England)
Quill is a very handsome young man!
I love the half yawning picture, he looks as though he's trying to tell you something but it's on the tip of his tongue!
Teufel's and Kaylees Mum!

offline
13,264 Posts. Joined 12/2004
Location: Australia
he looks like a Long Haired Kaylee!!