This is Keltie. She is spoiled rotten. Its to the point she refuses to eat off the floor. It has to be in your hand or her food dish, but mostly my grandmother feeds the pups by hand. They get everything they want, no matter what it is.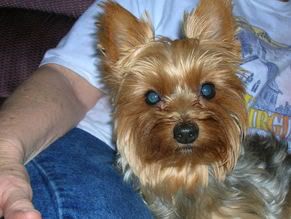 This is Haley. She's not quite as prissy as Keltie. Actually she's not prissy at all. She loves attention and runs around the house. She has an obsession with rubber ducks. If you say duck or quack quack, she goes crazy and follows you around till you get the rubber duck.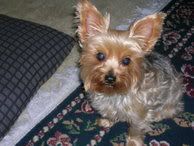 This is Osiris. He's a pretty laid back lizard and doesn't do much. And he's lazy, just like his tankmate Sobek.