Do you have any pics that turned out kinda blurred or strange in a way that created a "ghostly" effect when you took a picture of your/a cat?
Here a pic I took of a feral cat that lives at a beachfront park near my apt...behind and above the white kitty is the image of another cat head with glowing eyes, just kinda floating there...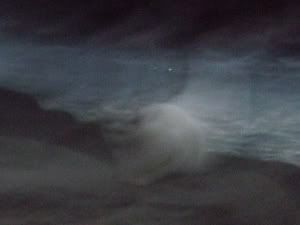 Anybody else have "ghostly" shots?