Thought I'd post these pics of my cheeky little monkey on top of the kitchen cabinets....
Check me out!!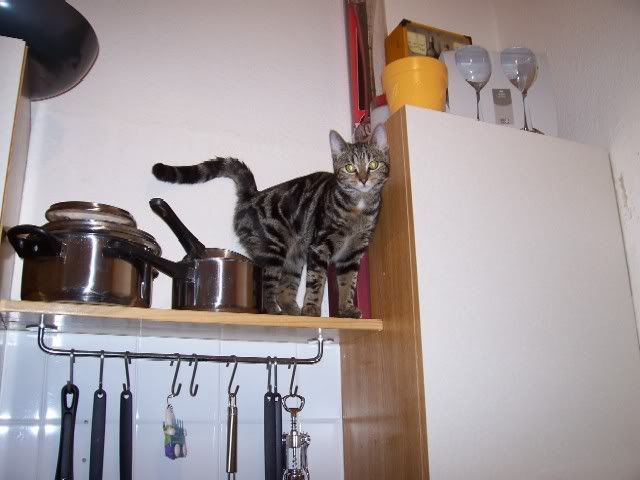 ello, what have we here then?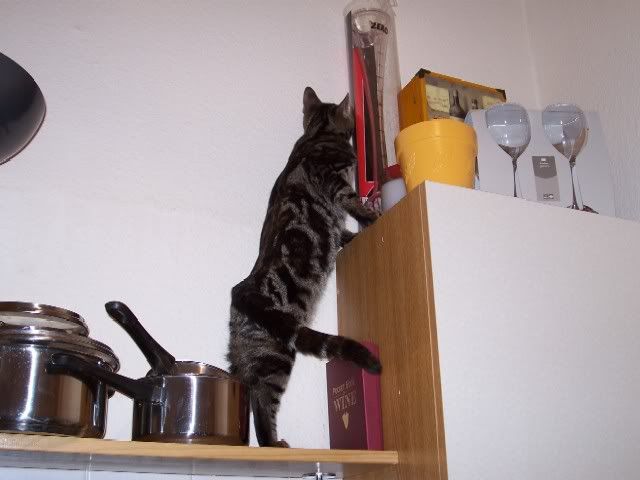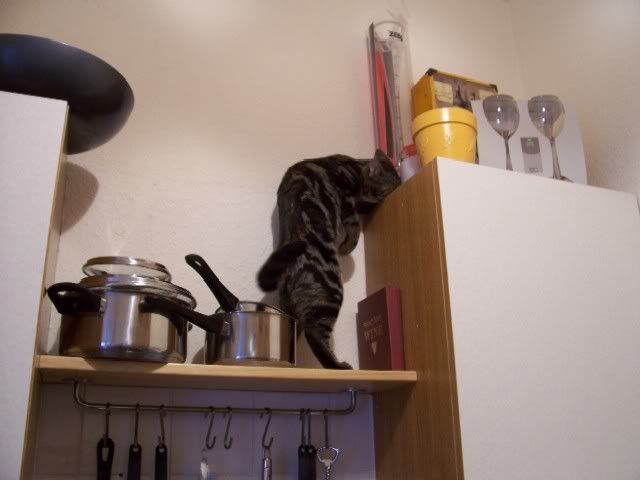 mmm this wok smells like chicken!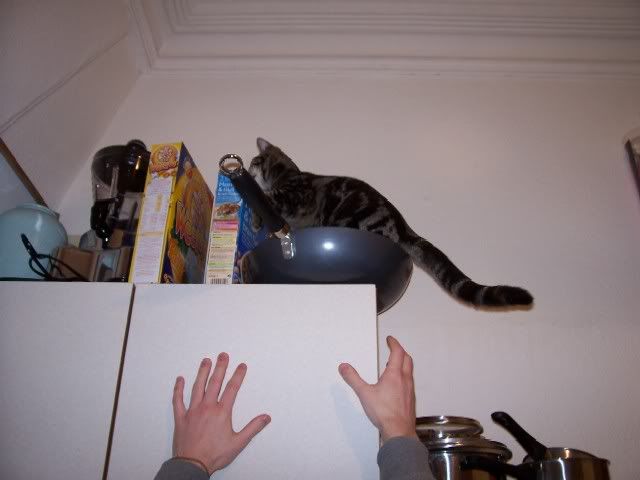 Now that you've taken it away it makes the perfect seat, and an excellent place to taunt my big brother from!