The kittens are growing so fast - its amazing to watch. Their eyes are still shut though. They are getting quite vocal....The boys cry like crazy when its wash time (typical boys!) and all of them cry when I handle them away from their mum and the nest.
Mum is fine if I handle them in front of her, but if I dare take them away from her sight (as I did this morning to get some decent light for the pics I wanted to take)....TROUBLE! She didn't attack me, but she did give me a telling off for about 1 minute and left a nice scratch trail in my carpet.
For how long are mummy cats this protective?
Here are some pics taken today.....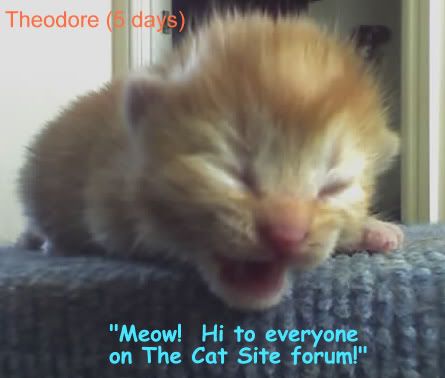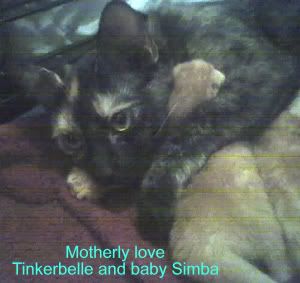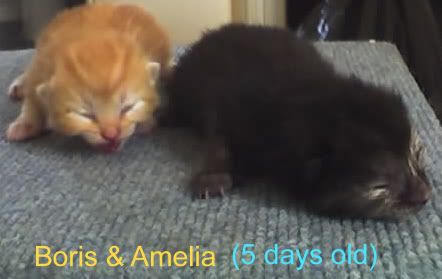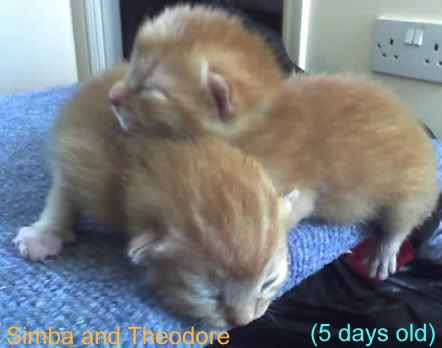 I've just noticed something when I was putting these pictures in the mesage...Simba's ears are unfolded in the last pic!!!!! I'll go check on that now!