I found out a few weeks ago from my mom that Nuby was pregnant!!
Polydactly kittens are on the way!! I got a few new pics of her and her GIANT belly.
We are thinking she will pop in a few weeks, so I will be sure and tell you all when it happens and get kit pics as soon as I can.
Here is her Big belly shot (sorry it's b/w..)
Fuzface...lol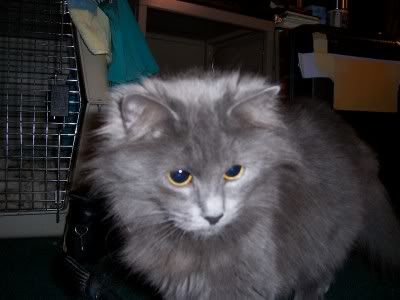 Tongue anyone?
Enjoy!