It was the first sunny day in a long while, and Buffy had been behaving nicely, so I decided to take her out for a while. Jake (my dog) kept howling inside so after about 10 minutes I let him come out too.
"Mmmmm.... Weed...
Taking a walk down the runway (she'd be a model if she were human, lol)
Shot of her fat butt (okay, okay, it's not THAT fat...)
Doing that nose-rub thing cats do (I now know there are scent glands by the lips, lol)
Checking other branches
Then she wandered over to the neighbour's place, but since it was a sunny day with the heat against my back, I just sat down and blocked her path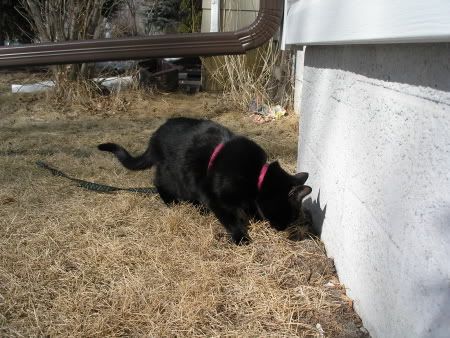 Rolling in the sun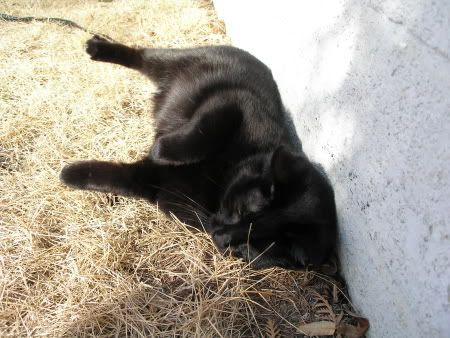 Making sure intruders stay far, far away
At this point, Jake was let outside
"I am QUEEN!"
To be continued...