Sarabi's kittens are 1-1/2 weeks old now, and doing well. Here is my little circle of love!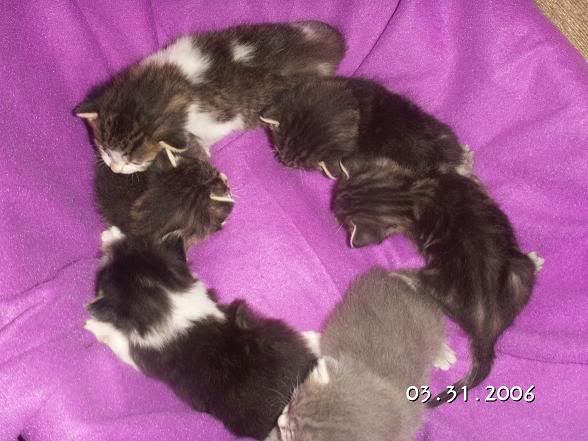 And the kids lined up. We have finally named them...
Miracle, Rafiki, Pumba, Zazzou and Spazzou, and Milky Way. (On previous posts, they were numbered..in the same order it would be #5, 3, 4, 1, 2, and 6) I think Zazz and Spazz are the only girls.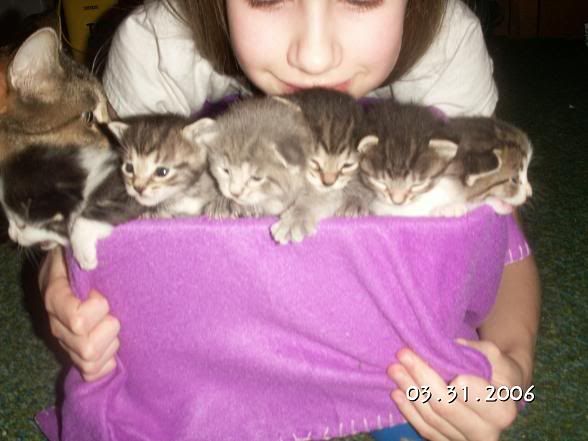 My 10 y/o dd's best friend took these pics, and that is my dd in the second pic.