This morning my youngest (Alleaha) hollars at me from the kitchen. So I go in there and look what I found!!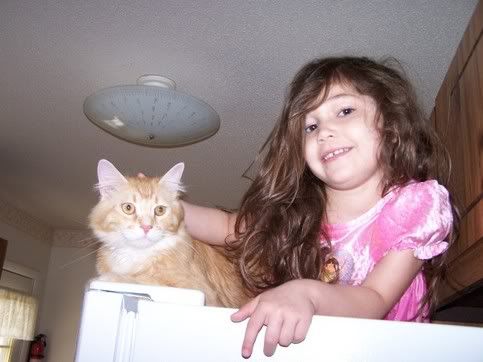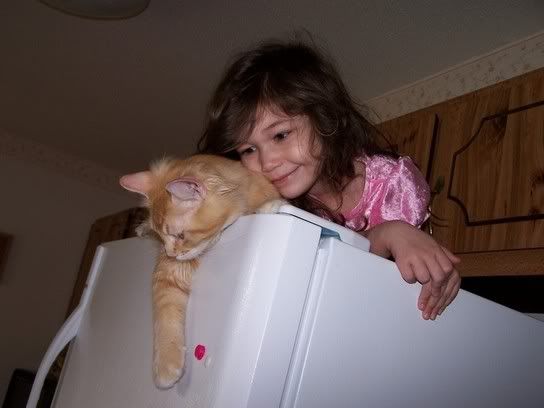 Here is Garfiled playing with a magnet!!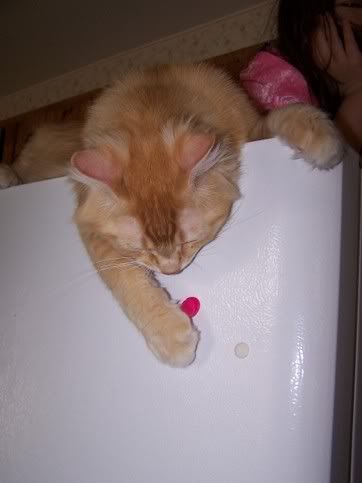 And here is Petals showing us she can go higher than anyone!! hehe (She is a little competative)
And just some cute close-ups of Garfiled and Petals I wanted to share.